The current Frontier has been around for nearly a decade and it shows. The interior is not on par with its rivals, the engines are inefficient and the overall design seems dated. A new 2019 Nissan Frontier has been rumored for quite some time but nothing has been officially released so far. The interesting part is that a new generation of its close sibling, the Navara, has been around since 2014. This move has been criticized by many but it seems Nissan did this in order to focus on the Titan. However, now that their full-size truck has been released, they can finally focus on the next generation of the truck.
2019 NISSAN FRONTIER PRICE AND RELEASE DATE
You would expect the 2019 model to be the new generation everyone is looking for. Unfortunately, this is not the case. The Nissan Frontier 2019 truck is nothing more than just a slightly revised version of the older model. It gets the same design, inside and out, the same engines but it does come with a new trim level.
The base price for this model is just $18,000 which makes it one of the most affordable trucks in its class. However, it is also the oldest so it might not be worth it for some. Despite that, the Frontier still boasts great off-road characteristics and it has some serious pulling power which is actually superior to its newer rivals. This is mostly thanks to its boxed frame chassis which is still one of the stiffest in its class. Until the new generation will be released late 2018/early 2019; this model will remain on sale and it might be worth it for contractors or those looking for a highly reliable and dependable truck.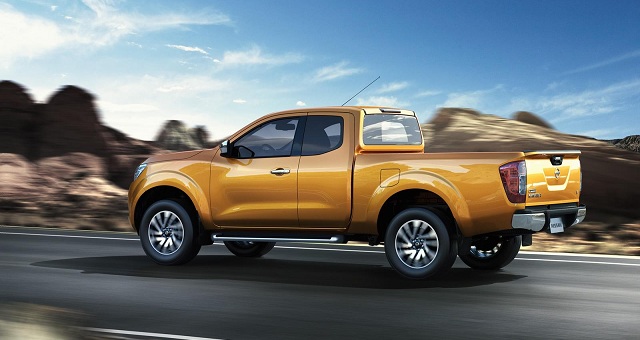 DESIGN
We did mention the 2019 Nissan Frontier is mostly identical to the original. However, they actually did some small changes in order to make it look better. For starters, there is a new S work-truck package which adds spray-in bed-lines; splash-guards, rubber floor mats, and bed rail caps. All of these were previously optional extras but Nissan is now offering them straight from the factory as standard on the S model. This also gets a body-colored rear bumper instead of a chromed one which should help with touching-up the paint and be keeping it in better shape over time.
2019 Nissan Frontier Crash Test Mule
INTERIOR OF NISSAN FRONTIER 2019
The Frontier drives like a truck from the early 2000s. The steering is light but doesn't offer any kind of feedback and the ride is quite harsh. The cabin is also on the smaller side which does mean it is not as good for hauling people as the competition. The good part is that even the higher end models are quite cheap and most of them come with plenty of gear.
WHAT MAKES IT TICK?
The 2019 Nissan Frontier gets two petrol engines and that's it. The base truck has a naturally aspirated 2.5 liter inline 4 with 152 horsepower and 171 lb-ft of torque. This will return nearly 20 MPG on average when equipped with the automatic. The larger 4 liter V6 is the much better choice here despite its age. This offers 261 horsepower and 281 lb-ft of torque and it gets roughly the same MPG as the smaller engine. Just like with the base engine, this one is also available with a six-speed manual or a five-speed automatic which are both reasonably good to drive.
As an option for those looking for more; Nissan can also offer with the Frontier a set of heavier duty shocks and springs for higher loads. Also, for those looking for off-road performance; a set of Bilstein shocks and heavy duty springs are available which will greatly improve the way it handles.