Ford Explorer had a really strange path. It had debuted in 1990 and reached the peak ten years later with almost 450,000 units sold in 2000. The sales were growing rapidly until that year when it sharply declined, reaching 52,000 units in 2009. There are many factors to blame: financial crisis, competitors but also some inner factors. Explorer was neglected for some time which led to this stumble. However, it has finally managed to get back on track. The American automaker has high expectations from the 2019 Ford Explorer. This model hasn't been released yet but there are already some speculations about new trim level. It is hard to tell what rumors can come true but everything is still on the table.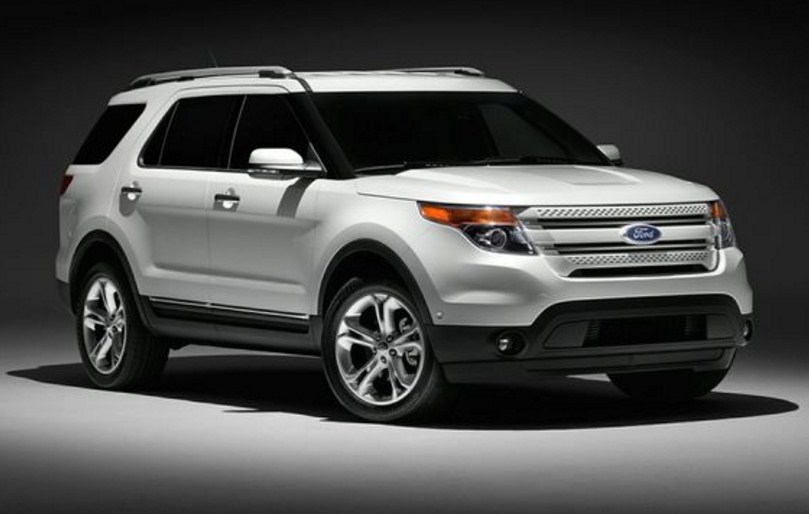 2019 FORD EXPLORER REVIEW
Ford will definitely upgrade some features. They have to if they want to keep this model profitable. If you are thinking of buying the Explorer we advise waiting for the 2019 model. Even though it is still unknown what modifications will be applied, it is likely new safety features will be installed. Some see new Explorer with Top Safety Pick+ award. Many put automatic braking system in focus which should be updated. Don't get us wrong. The current model passed all safety checks and is equipped with top-notch features to prevent a vehicle from a collision. However, its successor should be one of the safest vehicles Ford has ever released.
DESIGN
Inside the cabin, all standard features are there: HD satellite radio, automatic climate control, USB ports, smartphone integration etc. In terms of design, there might be some changes, but leather upholstery should remain. When it comes to safety features it is certain Ford Explorer 2019 will have a line-departure warning system, parking assist, adaptive cruise control, rearview camera and much more.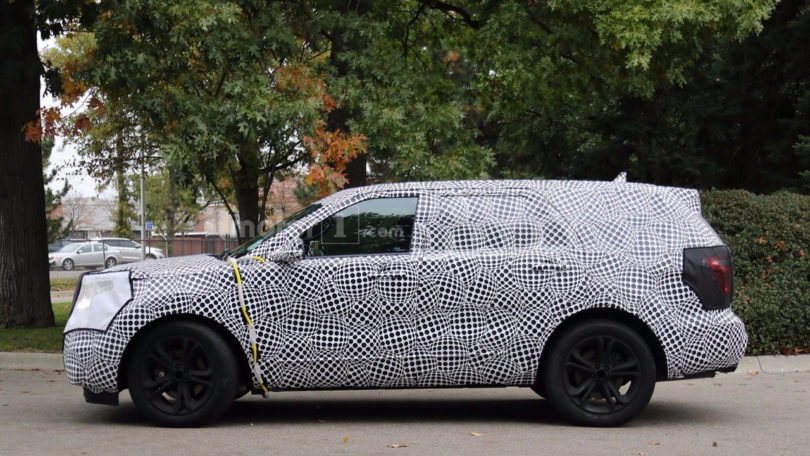 The chassis will be made of high-strength steel in combination with lightweight materials. Front fascia remains unique with grille and bumper slightly redesigned. Both headlights and taillights will be equipped with LED technology. Huge 18-inch alloy wheels will be used, but as far as we are concerned Ford can increase the wheelbase even more. In general, design won't be much modified. There are going to be only minor refreshments as an introduction to the next generation.
ENGINE LINEUP
As you could notice we didn't mention anything about the mechanical changes in the previous paragraphs. It appears that 2019 Ford Explorer won't get anything new under the hood. All engines will be carried over from the predecessors. This means Base, Limited and XLT trims of the 2019 Ford Explorer will get a 3.5-liter six-cylinder which generates 290 hp and 255 lb-ft of torque. The first two should also get an optional 2.3-liter turbocharged with four cylinders. It is slightly less powerful than the base engine and delivers 280 hp and 310 lb-ft of torque. The lineup should be completed with a 3.5-liter twin turbo six-cylinder with 365 hp and 350 lb-ft of torque. The last engine will be offered only with Platinum and Sport models.
FUEL ECONOMY
Lack of new engines means fuel economy should remain unchanged. The most efficient engine is the turbocharged four-cylinder with 19/27/22 mpg. On the other hand, the least efficient is the 3.5l twin-turbo cylinder, as you might expect. Its EPA rating stands at 16/22/18 mpg. All trims are going to be equipped with six-speed automatic gearbox while the drive model will be different for different trims.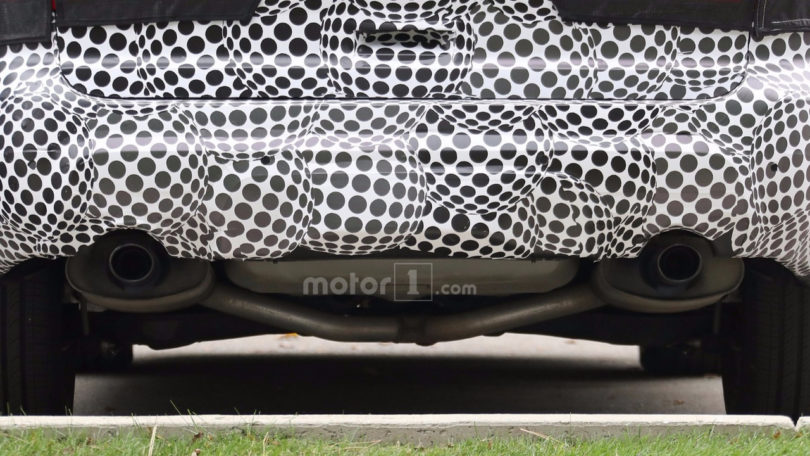 2019 FORD EXPLORER RELEASE DATE AND PRICE
The 2019 Ford Explorer will cost almost the same as its predecessor. This means base trim's price should be around $31,500, while the top one is estimated at $53,500. There is no reliable source to tell us when the 2019 model will be released. However, there are some rumors that see the beginning of the next year as a period when it may see it in showrooms.
It is likely to go on sale sometime in summer 2018 as a 2019 model.
FORD EXPLORER 2019 SPIED – DEARBORN, MICHIGAN PUBLIC ROAD