2020 Ford Bronco- Again under the spotlight, O.J.'s fault, again… We have all been grateful to mister Trump and its feisty remarks sent towards Ford and its intention to relocate some of its production to Mexico. Avalanche of fiery statements toward different targets has been issued in the meantime from, what is now, president of the US, and while many of them are not so welcomed by the general population, mentioned past one appointed to Ford must have stayed as a sweet memory. It is "the" one that pushed chairman of UAW to slip his tongue and reveal that Bronco is on the path of return.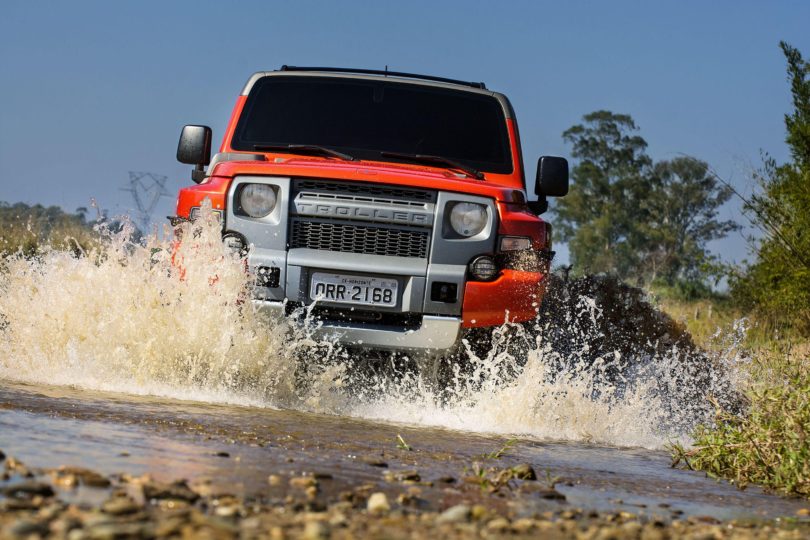 In the meantime, if you forgot about the Bronco, media fuss about O.J. Simpson receiving parole might as well revoke memories of famous SUV infamously ending its story during the times when sales already started to drop. Anyway, regarding the resurrection, by this day, we have officially stated arrival date by Ford itself and since some time has passed after famous "slip" let's see what do we have about already famed 2023 Ford Bronco.
FACTS
We have divided things about the Bronco in two categories, and you are currently in the one dealing with those presumably confirmed to happen. Bronco is destined to sit on Ranger's platform, so nothing of full-size F-Series stuff from the past. Still, it shouldn't mimic at all Everest SUV, also borrowing mid-size pickup underpinnings, which is offered for quite a time in the Asia, but not in the US. Bronco is about to write its own unique story, and by Ford, it is set directly to rival Wrangler.
So, we are talking here about potential serious off road credentials, which besides robust ladder frame and solid rear axle, should also include 4WD with low range gearbox and presumably some other not yet known delicacies for roaming the nature.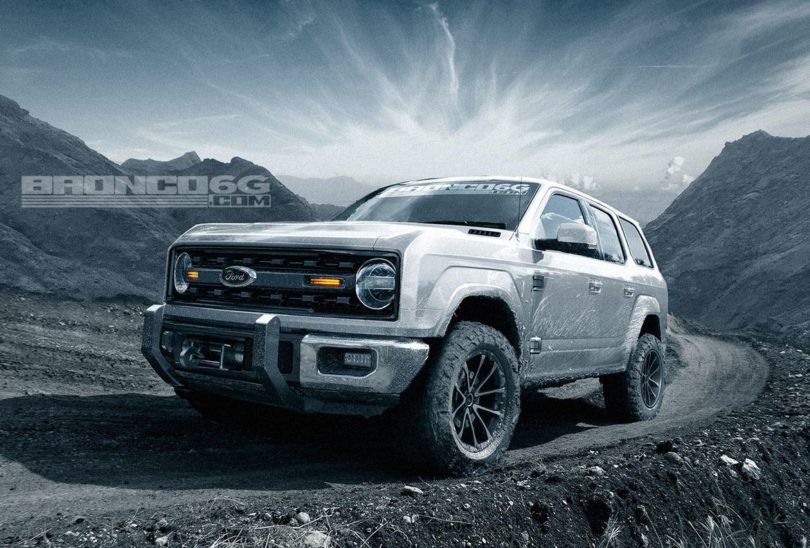 2020 FORD BRONCO SPECS & GOSSIPS
This part of the story is certainly more generous in the amount of available information, but nothing is officially proven so take it with a grain of salt. Newest rumors reportedly come from inside or more precisely from certain engineer allocated to Bronco project. According to him, Bronco is only set to arrive with four-doors despite legendary model in the past featured only two, and despite buyer's are far from rejecting two-door Wrangler. Also, supposedly roof is set to be divided into three pieces, allegedly something is going to be removable there, and possibly, rock crawling capability might be compromised by Ranger's architecture.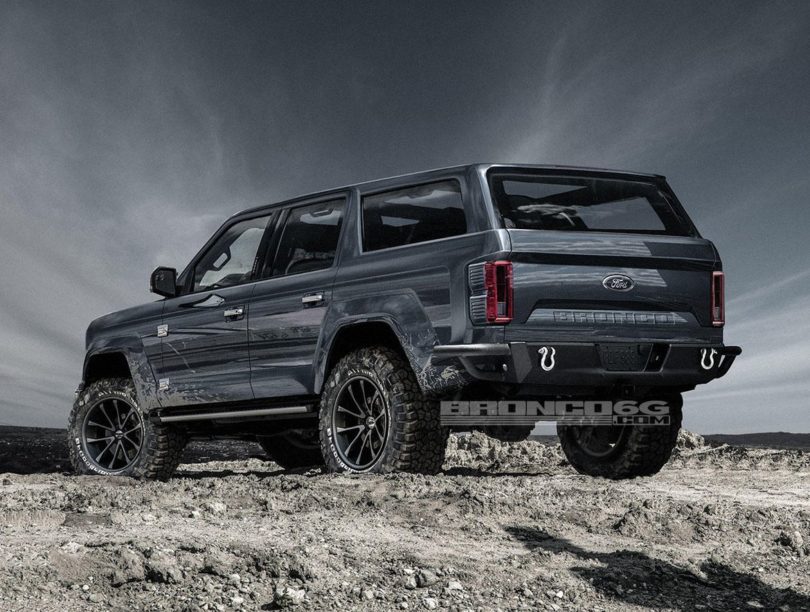 Further, the same person claims that upcoming SUV might resemble Troller T4 or SUV currently offered by Brazilian car maker Troller which is owned by Ford from last decade or so. Brazilians have openly stated that T4 is inspired by Jeep, while we do expect that Ford shows bigger credibility in designing the new Bronco. Though that T4 does look cool. Rumor further claim that twin-turbo 2.7-liter V6 is set for Bronco, along with hybrid powertrain, while we say to Ford, feel free to add twin-turbo 3.5-liter V6 as well to the mixture, wishfully with some Raptor (or in similar sense) lettering.
2020 FORD BRONCO PRICE AND RELEASE DATE
In this paragraph, we have a blend of rumors and facts. 2023 model year is confirmed for its arrival while the price is a joint product of imagination and some reasoning. It should circle $30k which would be much above two-door Wrangler, but no that much above four-door one. Still, that should settle it below Toyota's 4Runner, so it might get interesting pricing wise in the future.

Yes, it is finally official! The Bronco is back! After many years of speculations, Ford released information that the 2023 Ford Bronco is on its way. One of the most beloved SUVs in the North America is coming back. We all knew that the new generation of Bronco would be released sooner or later, but it seems that we have waited too long.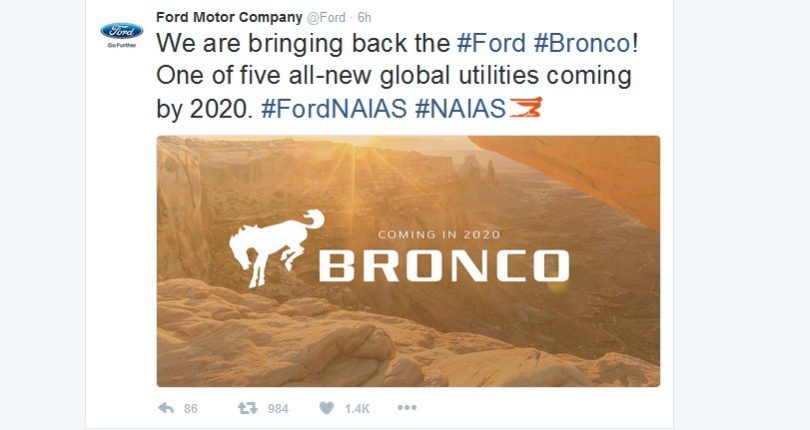 FORD BRONCO HISTORY REVIEW
The Multi-Purpose Vehicle, term predating SUV, was originally released over 50 years ago. The original model was an off-road vehicle with a simple styling focused on the economy. In the first year almost 24,000 units were sold which was a great success at the time (it was the second-best vehicle in terms of sales, right after CJ-5). Throughout the 20th century, it went through several generations. The latest one was being produced between 1992 and 1996 when the production was finally discontinued. The last generation was focused entirely on safety thus several additional safety features were installed. Ford Expedition was introduced as its successor, however, it could not satisfy the craving market.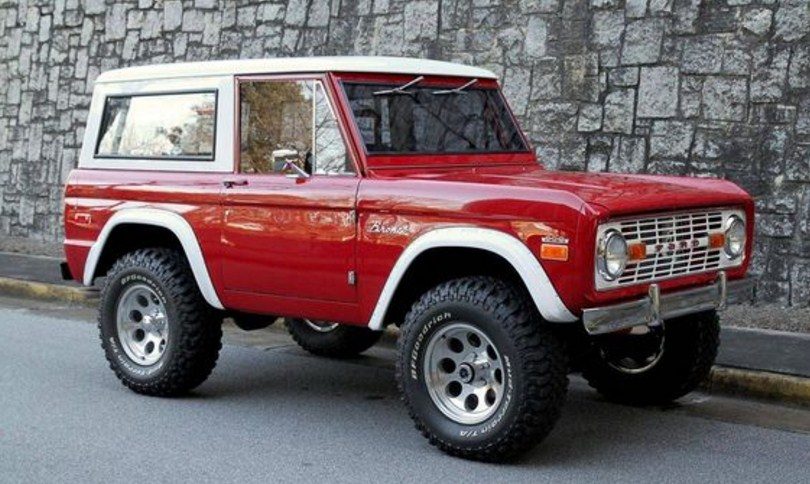 Ford was teasing us throughout the years and we all believed Bronco would come by the end of the last decade. The new concept was introduced at the 2004 North American International Auto Show, but the car wasn't put into production up until now. Ford hasn't told us why it waited for so long, but perhaps we can blame financial crisis that is finally reaching the end.
DID TRUMP'S PRE-ELECTION STATEMENTS TRIGGER BRONCO REVELATION?
If you remember Trump's statements, especially in the first debate with Hillary Clinton, he stated that Ford was planning to move several plants to Mexico. While the debate was still underway Ford responded that even though it was moving several plants from Michigan and Ohio to Mexico, there would be two new vehicles. Therefore this move would not have any impact on the American jobs. It was obvious that C-Max and Focus would be those which production was moving to Mexico, but they were secretive about what two new vehicles were on the go.
Speculations told us Ranger and Bronco, but Ford didn't confirm the until now. The Ford Bronco 2023 will again be part of the lineup. Although nobody knows much about its performances, many dared to create their predictions based on the concept presented at the 2004 North American International Auto Show.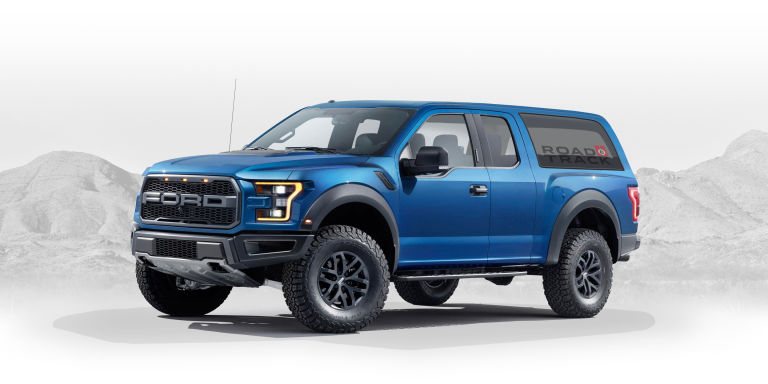 DESIGN AND COMPETITION
In fact, not even designers at Ford are certain what the new Bronco will look like. Design schemes are far from being finished thus we can just only imagine the final look of the new model. The shape of the 2023 Ford Bronco should remain boxy with the same grille we saw in 2004. However, the frame should be modernized since many things have changed after the last Bronco hit the market. It will actually be based on the same frame as 2019 Ford Ranger.
The question over a number of doors still remains. At this point, nobody can tell whether the new model will be a two-door or four-door SUV. On the different forums, you can find people debating whether it will have a removable top or not. Since it is in the same class as Wrangler this feature is quite possible. The biggest competitor is definitely a Wrangler hence we suppose the designers will pay close attention to Jeep and their models. These two should be similar in size, if not exactly the same.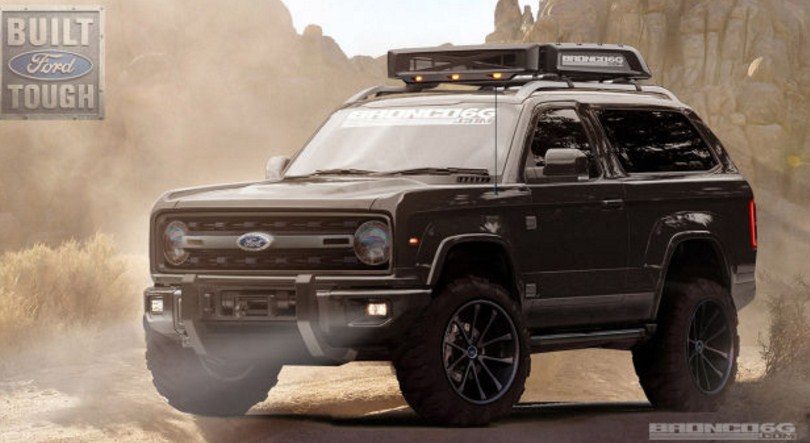 SPECULATIONS
On Reddit, there are plenty of different speculations about both Ranger and 2023 Ford Bronco. There we found the information that it will share a lot of features with Everest. The Ford Everest is based on the same platform as Ranger thus this speculation is quite possible. This doesn't mean Bronco will look exactly the same. They will differ at least in terms of interior and engine lineup. When it comes to powertrain everything is possible so we will not dare to make any predictions about it. Ford will surely release more info in this year and we are looking forward to seeing what it is hiding from us.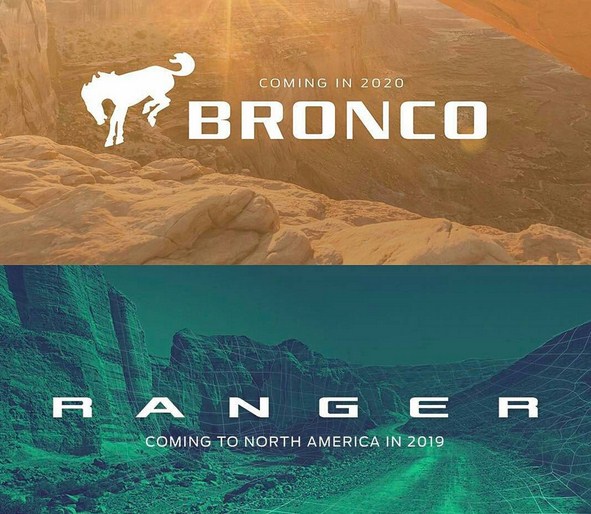 Summary
Transmission: 8-speed automatic,6-speed manual,8-speed automatic
0-60 time: 9 sec
Top Speed‎: ‎120 mph
Price: $30,000