The Wrangler is one of the most popular compact and mid-size cars on the American soil. It is manufactured by Jeep and is a great off-road vehicle since it has all-wheel drive mode. The Wrangler has been manufactured since 1986 and it has become one of the most favorable off-road vehicles in the North America. Since 2014 it has been sold even outside North America. There are no many vehicles that can brag with sales over 255,000 units in 2015. However, we don't want to talk about compact and mid-size vehicle. Several weeks ago the 2019 Jeep Wrangler Pickup Truck was announced. Yeah, you read it right. It will be the very first pickup Wrangler to come out of the Jeep factories.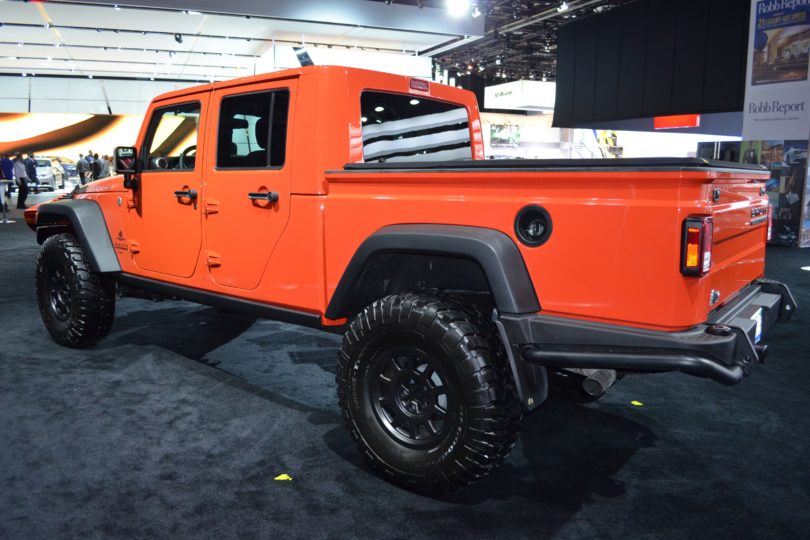 2019 Jeep Wrangler Pickup Announcement
We can't say we're completely surprised since there have been some rumors about the pickup over the past few years. The announcement was made at the 2016 Detroit Auto Show by the Jeep CEO, Mike Manley. It will be assembled in their factory in Toledo, Ohio. Mr. Manley didn't provide any other information regarding the new model, but we managed to get some spy photos from few sources. The new model is going to be part of the third generation of Wrangler which debuted nine years ago. This means we might see Sahara and Rubicon trim levels. There are many unknown details about the upcoming model hence this article is mainly based on our conclusions and some speculations we could find.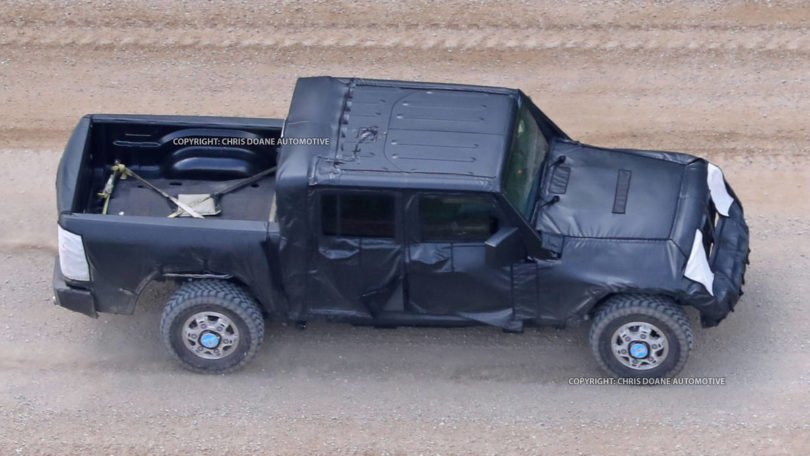 Engine
It is difficult enough to talk about design, but discussion about the engine is particularly demanding. You need to be well-informed about what Jeep has in the offer. However, according to some rumors Jeep is developing a new engine that is going to be placed under the hood of several models. It is also believed the 2019 Jeep Wrangler Pickup is going to have it. The new engine should be inline-4 turbocharged unit a.k.a. Hurricane. It should come with an output of 300 hp. Apart from this, nothing else is known about this engine, but it may have one more option.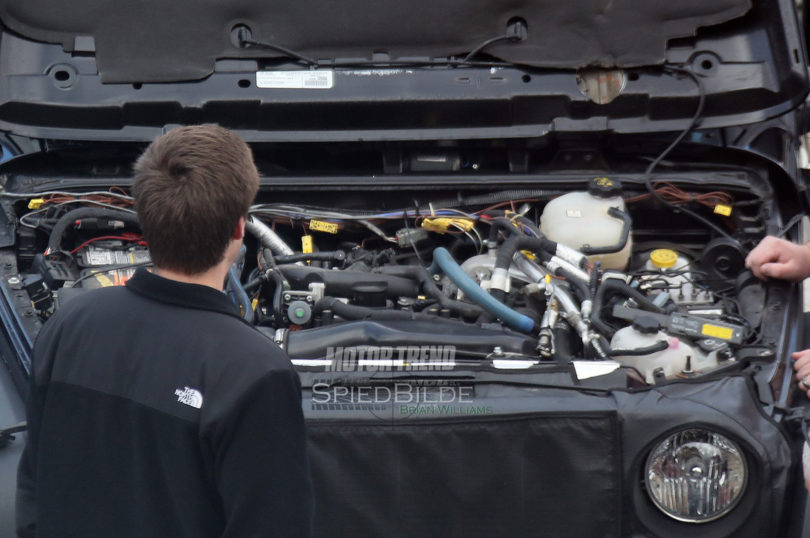 And don't expect a famous supercharged eight-cylinder that was placed under the hood of the Hellcat. This beast generates 707 horsepower and this is the amount of power you won't see in a pickup. It is more likely that new model will get 3.8-liter Pentastar. This unit is used in the current Wrangler and it is naturally to assume it will be placed under the hood of the pickup. The 3.8l comes with an output of 285 horsepower. This was enough to power the compact and mid-size versions, but pickup will be heavier than these models thus the feeling will be different. There are even rumors about a diesel and hybrid model, but this is yet to be confirmed.
Design
Thanks to the spy photographers were able to see what the 2019 Jeep Wrangler Pickup Truck will look like. It will be based on the new Wrangler platform. This platform has a body-on-frame construction and it may even get an aluminum-intensive body. With a new body, it will be lightweight which will impact the fuel economy. The pickup will be way longer than the other two models and it may get both Sahara and Rubicon trims. Interior is still unknown, but it shouldn't be any different than the current model. It will probably be equipped with the anti-lock braking system, traction control, navigational system and stability control.
If you want to learn more about Jeep spare parts visit jeepequipment.com.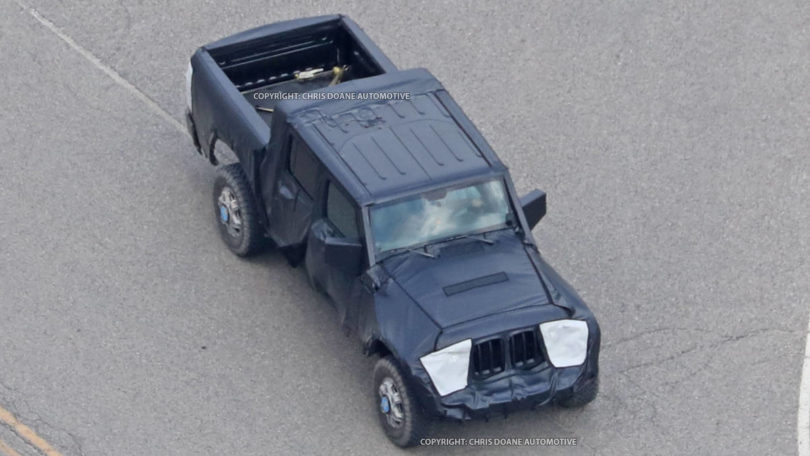 2019 Jeep Wrangler Pickup Price and Release Date
Currently, there are no indications about the price. However, it is expected that the 2019 Jeep Wrangler Pickup will cost few dollars more than the current model. On the other hand, the release date is believed to be sometime in 2018. According to the several experts, the pickup will be probably released alongside with the 2018 Jeep Wrangler.