It is difficult to please everyone. Perhaps you wish to buy a luxury good-looking SUV for yourself, but it costs too much (Well, it's a luxury vehicle isn't it?) and your family has different aspirations. It is quite difficult to please everyone and to meet everyone's demands. Therefore it may seem impossible to find a car that suits everyone. However, there might be one that is spacious enough to accommodate a whole family, good-looking, luxurious, but still affordable. You have probably heard of the Enclave and 2017 Buick Enclave is coming to the market very soon.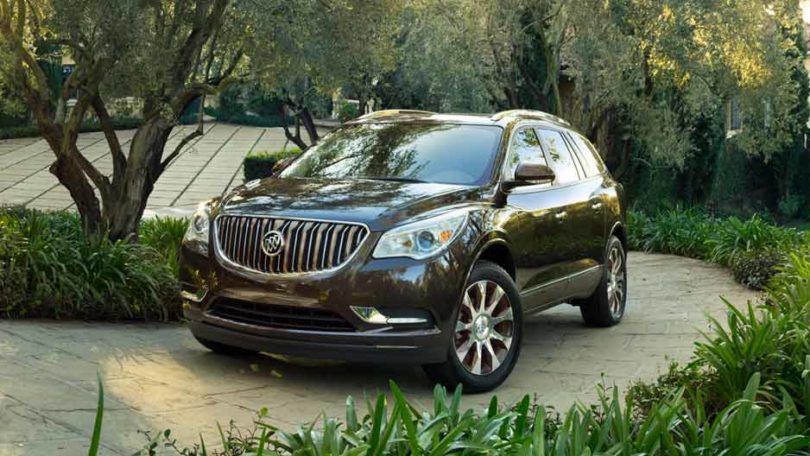 2017 BUICK ENCLAVE REVIEW
This mid-size luxury SUV is equipped with the latest technology and three rows of seats. It has a modern design and looks rather elegant than aggressive. Buick always puts safety into focus and uses advanced safety technologies. For the first time, Front-Center Airbag will be used inside the vehicle. This airbag will increase the overall safety level. New Buick Enclave 2017 is equipped with many additional features which you'll find in the paragraphs below. There is no a perfect car, but this one is quite close to perfection. Even though it won't be released this year, we are proud to have the information about it.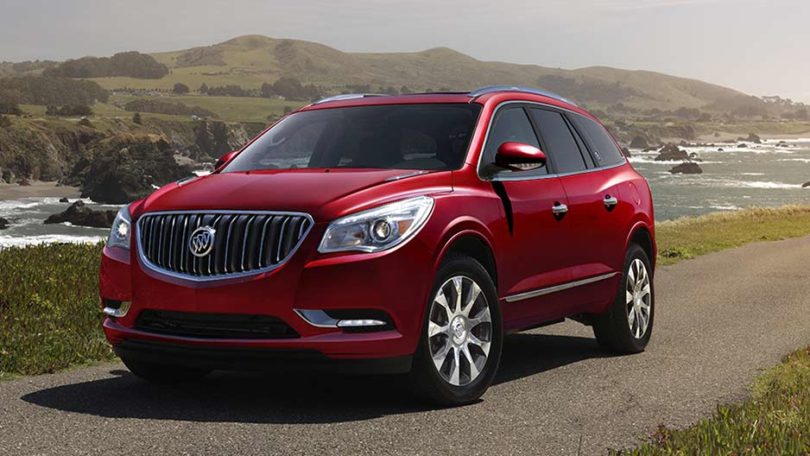 PERFORMANCE AND ENGINE
It may be close to perfection, but this doesn't mean it's flawless. Perhaps the biggest disadvantage of the 2017 Buick Enclave is acceleration. You can't expect from a mid-size SUV to be as fast as a sedan, but 8.6 seconds for 0-60 mph is way under the average in the class. Top speed is also quite low, only 110 mph, but you will hardly need more than that. Apart from these aspects, everything else should be satisfying. For instance, towing capacity might be even increased up to 5,000 lbs.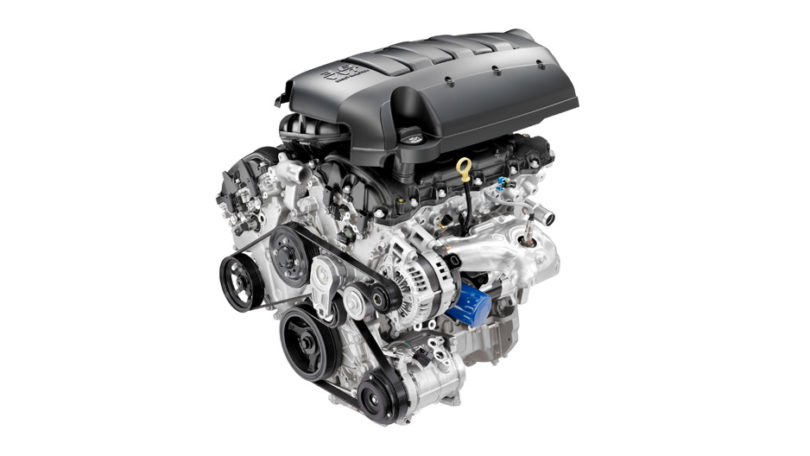 Under the hood of the 2017 model a 3.6-liter six-cylinder will be placed which is not a surprise. This engine comes with an output of 288 hp and 270 lb-ft of torque. It is going to be mated to either AWD or FWD and there will be only one transmission system. This year Buick opted for a six-speed automatic gearbox and there won't be a manual gearbox available. Although released hasn't been exactly determined we already know fuel consumption. EPA rating depends on the driving system, thus FWD returns 24/17/19 mpg while AWD's EPA rating stands at 22/16/18 mpg. Obviously, this aspect can't be considered as an advantage and we hope Buick will improve fuel economy in the following years.
EXTERIOR REVIEW
2017 Buick Enclave is coming in three different trim levels: Convenience, Leather, and Premium. It will have numerous different color options: Sparkling Silver Metallic, Crimson Red Tintcoat, Quicksilver Metallic, Summit White, Dark Chocolate Metallic and much more. There is a huge grille at front with vertical bars. Headlights are also very large and edged. In fact, the whole car looks large and spacious. Passengers won't complain about the room inside the cabin and there is also a large cargo area. It is a perfect family car with eight seats in total.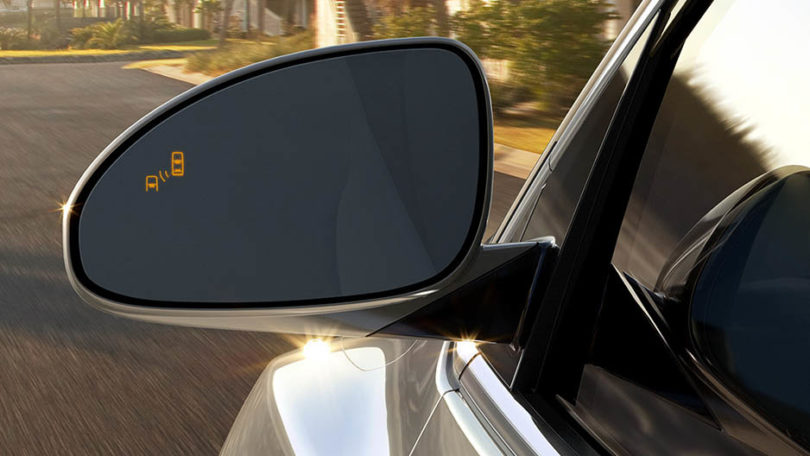 2017 BUICK ENCLAVE INTERIOR REVIEW
Generally, the interior will depend on the trim level, but technology should be the same in every variant. Almost all modern cars are equipped with Bluetooth connection and smartphone integration. 2017 Buick Enclave is also equipped with Wi-Fi connection. Safety systems have been brought to a higher level. Safety equipment consists of a rearview camera, rear cross-traffic alert, blind spot warning system, rear-park assist, etc.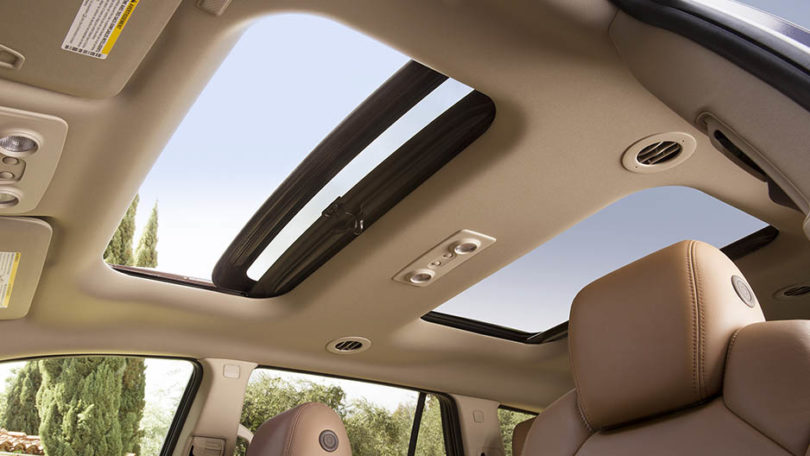 PRICE AND RELEASE DATE
Many believe that new Enclave is coming in early 2017. However, Buick hasn't released any info regarding the release date. On the other hand, we already can tell the price. MSRP will be $39,065 which is quite low for a luxury vehicle. All in all, we expect that this mid-size SUV is going to become a high-flier in the class.