UPDATE Apr 25, 2017 / The Toyota C-HR has been revealed in the late 2016 and released both in Japan and Europe shortly after. In the US the car has been released as the 2018 Toyota C-HR, and it comes with quite a few quirks over the other markets. Even so, the C-HR remains one of the more intriguing offerings in its class, especially with that funky design and great interior quality. The car is still based on Toyota's same TNGA architecture and great running gear. However, it gets a different engine and transmission over the other markets as well as different trim levels.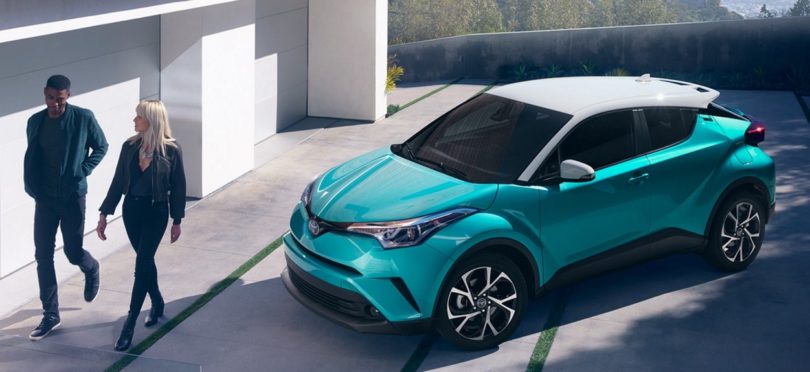 These changes are needed because the US market has other expectations from the car. The main drawbacks for the C-HR also remain. One of the largest is the rear passenger's compartment. Here there is a less than ideal amount of light due to the rear windows being so small. On top of that tall people might struggle with space here. Luckily for it, all the other competitors suffer from the same problems.
Design
C-HR actually stands for "Coupe High-Rider" so it is not really a surprise that it looks like a small coupe crossover. The C-HR borrows quite a bit when it comes to its front fascia from the Prius. There is a swept-back set of headlights, a minimalist grille and an aggressive bumper with vertical intakes. The body is quite bulky for its size while the window-line makes it look like a true two-door hatch. The rear of the car is also quite similar to the Prius. Here, instead of the usual vertical SUV-like design, we can see a curved rear glass and a set of spoilers that give the C-HR a really impressive design. The cabin is also quite impressive for this class. At just $23,000 the C-HR comes with more kit than most of its rivals. The only missing feature is the phone-mirroring software which is expected to be added in a future update. The car is already available to order in the US with the top end XLE Premium coming at just $25,000, quite a bit cheaper than its rivals.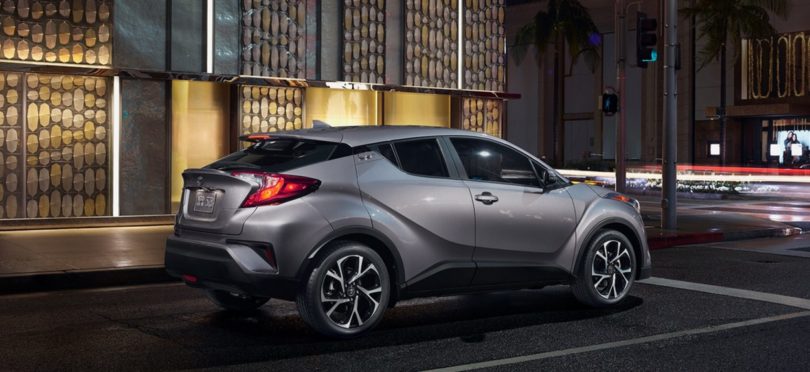 2018 Toyota C-HR Specs
Instead of offering a small turbocharged engine or even a hybrid, the US market 2018 Toyota C-HR comes with a 2 liter naturally aspirated engine. This boasts port injection, and it is mated to a CVT gearbox that emulates an automatic. It can provide up to 144 horsepower and 139 lb-ft of torque, but due to the CVT, it feels slower than it should. Another big omission is an optional all-wheel drive system even though the European model gets it. We do hope that in the future this will be added, especially when some of its rivals do come with AWD.
Oct 6, 2016 / What car is a hot potato these days? It is really difficult to tell which one is the most searched on Google these days but there is one good candidate. A concept that was introduced two years is finally coming to the market. The 2018 Toyota C-HR is not just a rumor anymore and the Japanese automaker confirmed it is launching this model. Toyota didn't release much info about the new car, but we had a chance to see this concept at Paris Auto Show, while crossover was presented in Geneva same year. It looks futuristic and emphasis was definitely on the design. However, the other parts weren't neglected as well.
2018 Toyota C-HR Price and Release Date
Although the name hasn't been definitely determined, the C-HR was spotted on the streets. Luckily, it wasn't heavily camouflaged and chassis is clearly visible. Unfortunately, we couldn't see what is hidden inside the cabin but, even though there are no pictures, some info is available. On the Web, you can find many fan-made photos of this model and this is proof that this car is currently one of the most anticipated. It's still early to have the official information about the price, but in as far as we are concerned it shouldn't exceed $30,000. Qashqai and RAV4 are going to be in the same category as the C-HR and many believe prices will be quite similar. According to the several sources, the 2018 Toyota C-HR should be launched in spring 2017. However, this date seems just too early and it will probably be released later that year.
Under the Hood
Toyota decided to offer two different engine options to the customers in Europe and the North America. The Japanese automaker always tries to tailor the car according to customers' needs and thus there are going to be different engines for different markets. European variant is a 1.2-liter turbo petrol which generates 116 horsepower and it should be coupled with both manual and CVT transmission. On the other hand, the American variant is going to be a 2.0-liter unit. Although there is no official statement about its power, it will be more powerful than the 1.2-liter.
Both of these engines are going to have an optional driving system. A driver will be able to choose between FWD and AWD. However, there is a chance that the lineup of the 2018 Toyota C-HR will consist of three powertrains. We heard through the grapevine that a hybrid unit might be offered as an option. It is expected that a 1.8-liter is going to be combined with an electric motor. This combination should deliver 122 horsepower and be coupled with a CVT transmission. We're still waiting for the official announcement, but based on our experience with Toyota we can tell that they will offer a hybrid unit.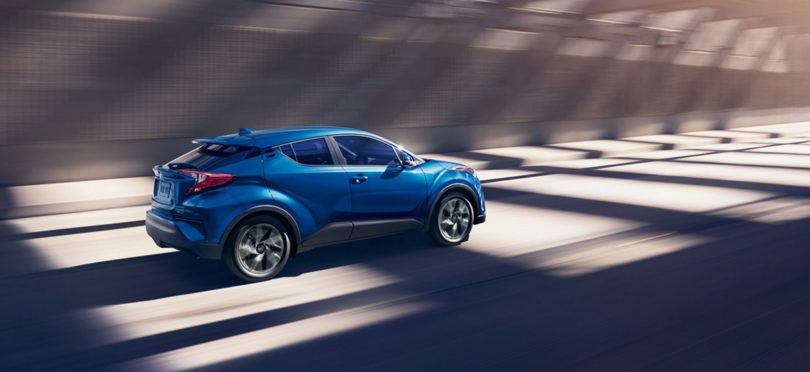 Design
As you could see the engine lineup of the 2018 Toyota C-HR is not astonishing and the best part of this car is its design. Toyota always tries to be the most innovative in the industry and this time they did a really great job. The rear part of the roof is lower than the front part and it features boomerang-shaped taillights. Headlights are equipped with Xenon technology and they look very aggressive. The front fascia is equipped with LED daytime running lights as well and the grille looks extraordinary.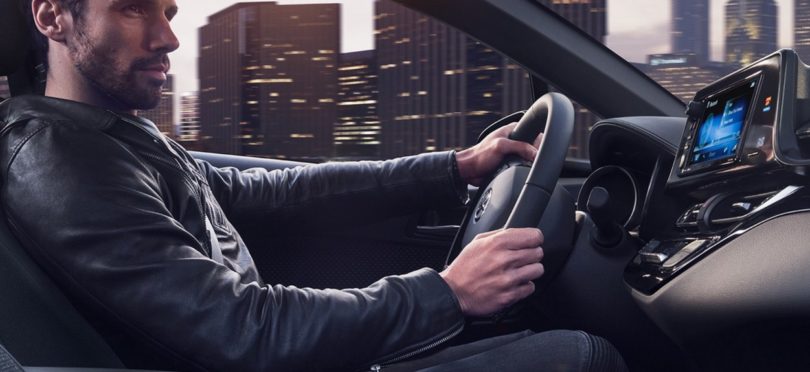 The cabin is going to look both futuristic and luxurious and we are not sure how many people will be able to fit inside. Technology will surely be top-notch: audio, integration, automatic climate control, USB port, Bluetooth connectivity, etc. Safety is always in the spotlight. Lots of airbags and sensors are going to keep you safe during the ride. Unfortunately, there are no actual photos of the interior, only fan-made pictures.