It is not a secret that we love Hilux. If you are a regular visitor of our website then you can notice that we mention this pickup from time to time even in the articles which are not about Toyota. Finally, we decided to write an article about the upcoming model. It will be one of the best pickup trucks coming from Japan. It should have much better performances than the other models in this segment and in our estimation it is going to have bigger market share than now. At last, we present the 2018 Toyota Hilux in all its glory.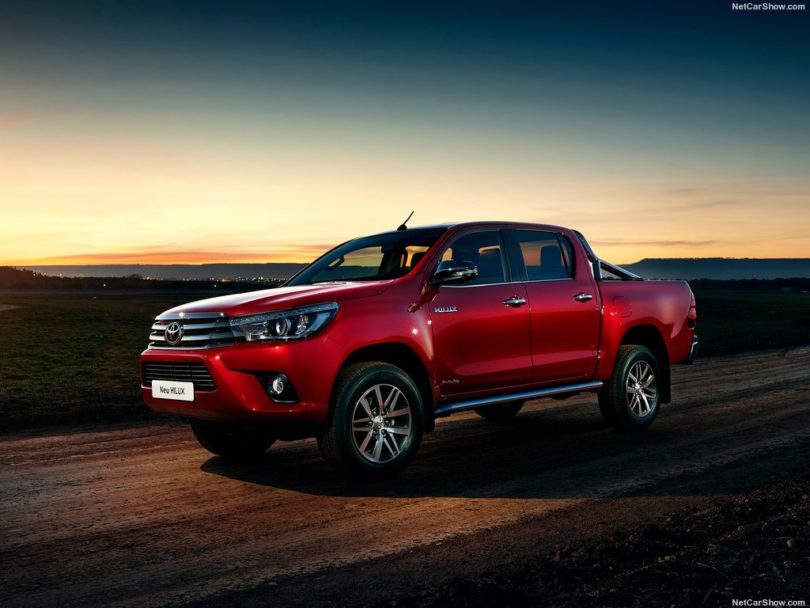 Hilux History
Hilux (a.k.a. as HiLux and Hi-Lux) is a compact pickup truck that had its debut in 1968. It is the successor of Toyota Light and Toyota Briska and for almost 50 years since the original model was launched it has had eight different generations. The latest one was released last year. It kept the same name in most of the countries except in Thailand and Laos where it is sold by the name of Toyota Hilux Revo. This is the very first generation which came with the autonomous emergency braking (AEB). 2018 is still far from being released, but we just couldn't wait longer to present the first info and speculations about it.
Engine and Performance
The engine lineup won't be announced before 2017. However, in our opinion, Toyota will not change the lineup of the 2018 Toyota Hilux. Perhaps there are going to be only minor revisions, but no more than that. According to the first speculations, Toyota will offer four different units for the upcoming Hilux. The base engine should be a 2.8-liter turbodiesel which comes with an output of 177 hp and 334 lb-ft of torque. The second choice is going to be slightly less powerful. A 2.4-liter turbodiesel can deliver 14 hp less 36 lb-ft of torque less than the base unit.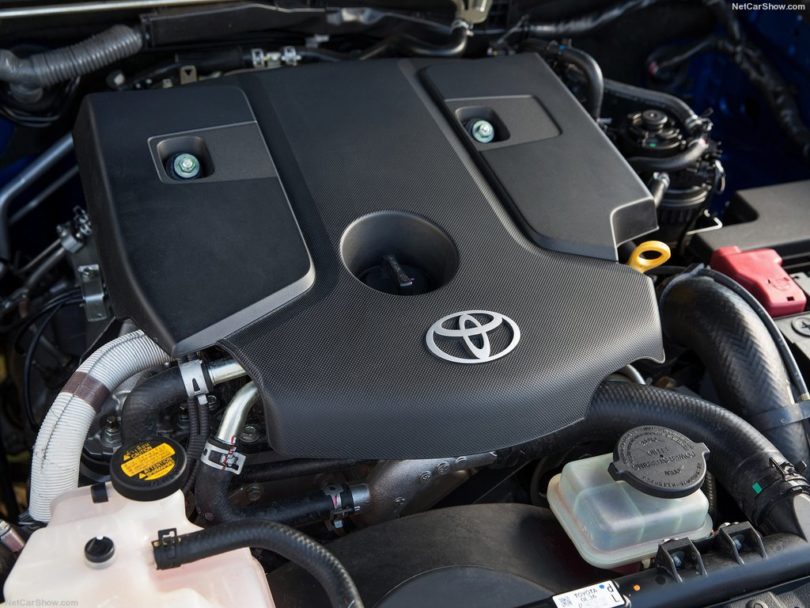 Apart from these two turbodiesels, there will be two types of gasoline. A 2.7-liter has similar figures as the 2.4-liter, while the 4.0-liter six-cylinder is the top of the lineup. The last one can generate 278 horsepower and is the most powerful unit in the lineup. All four engines should be mated to either a 6-speed manual or 6-speed automatic gearbox. Top speed and acceleration have never been the advantages of the Hilux. The new model will have a 0-60 time of 9 seconds, while the top speed is estimated at 115 mph. These figures are not great and Toyota is probably working on different ways how to improve them.
2018 Toyota Hilux Design
If you follow all news related to Hilux, then you probably don't expect any significant improvements in terms of design this year. The last model was the first member of the eight generation and naturally had a few important modifications. Therefore the 2018 Toyota Hilux will be almost completely the same as its predecessor. Toyota's "Keen Look" design is implemented in the latest generation of Hilux and in some other models, such as Corolla. Although exterior won't get any changes, the interior might come with some updates.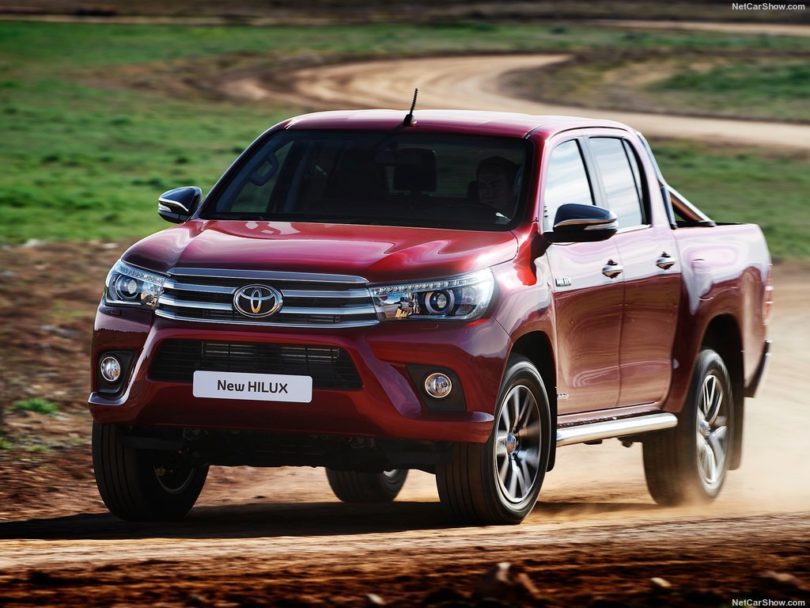 Interior
Contrary to the exterior, we may see some changes inside the cabin. Technology will surely be updated, but there is a question whether Toyota will add some new features. In terms of dimensions, there won't be any modifications. Current Hilux offers a lot of space for both cargo and passengers. When it comes to seat upholstery, it is not certain if they are going to keep the same.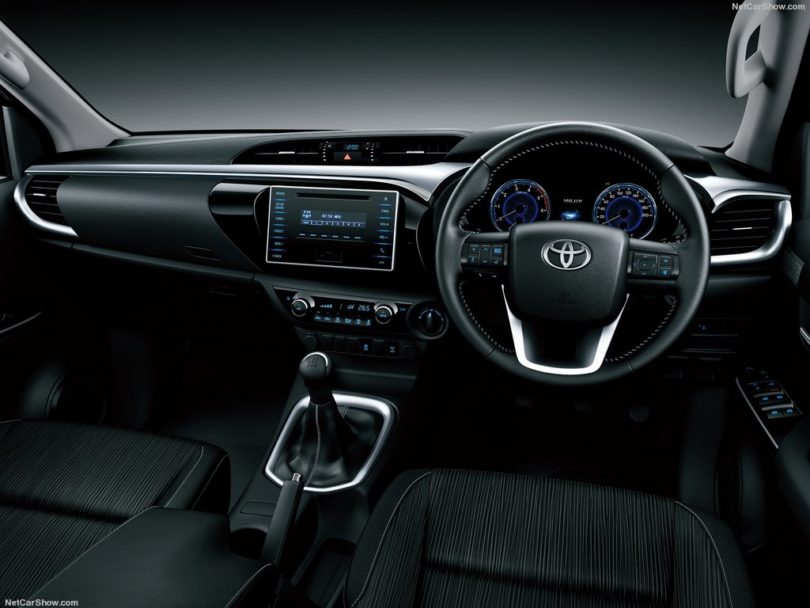 Release Date and Price
It is too early to discuss the price of the 2018 Toyota Hilux. However, as far as we are concerned it is not going to differ much from the previous model. The Japanese automaker will likely launch the 2018 model in the last quarter of 2017 and by then we'll have all the necessary information.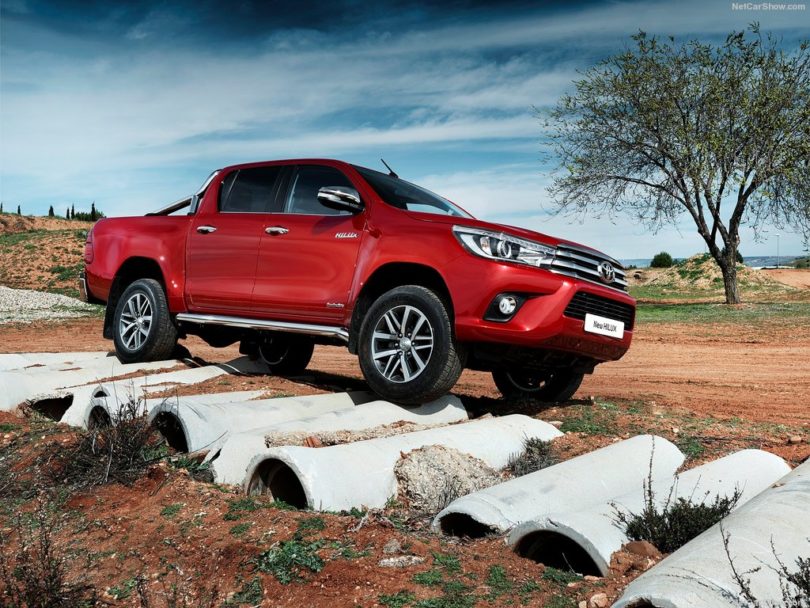 Source: netcarshow.com