2018 Audi RS3 – Audi's 400hp Beast Presented at Paris Motor Show
Published on October 13, 2016
The RS3 is not a new car and it has been the top of the A3 range for some time now. However, so far the car has not been available on the US market which made many people wonder why. Luckily, though, a few weeks ago the all new 2018 Audi RS3 has been released and there are a lot of good news about it. For starters, the car is now going to be available either as a hatchback or a sedan. The latter will only be available in the US, a first, while the hatch will be sold in Europe exclusively. Even though the two versions will be slightly different in appearance, at least on a performance level the two are going to be identical.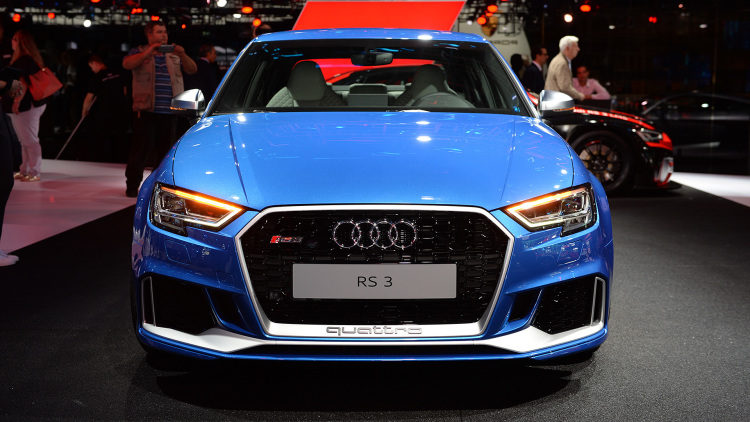 2018 AUDI RS3 PRICE AND DETAIL
Even though the model is all new for the US market, it is not really an entirely new car. The 2018 version is actually just a facelift for the older model. It gets a new look, slight changes on the inside as well as a ton of improvements to its running gear. The RS3 will be sold in the US starting in the Summer of 2017. The European version should become available at roughly the same time. The car's price hasn't been released so far. However, considering that the S3 costs over $43,000, it is safe to assume that the RS3 will cost well over $50,000 with some suggesting for as much as $60,000.
2018 Audi RS3 Sedan – Testing at the Nürburgring