Having at least some basic motorcycle diagnostics is a need of every owner who wants to take care of his tin pet. Are you a proud motorcycle owner & driver? Well, this vehicle needs to be taken care of at any given time, but especially before you're about to hit the road. If you've ever experienced that one of your lights come on while you're on the highway hundreds of miles from home, then you know it's a very unpleasant feeling to keep driving on and have no idea what's going on with your motorcycle.
If you have a portable diagnostic device in your toolkit while you're in that terrible circumstance, things will be a lot easier. You just stand aside and see what it's all about.
How is the diagnostic process done?
Wondering how the process is done and if you can do it yourself? Motorcycle diagnostics are performed by connecting a diagnostic tool to a computer. This service allows you to check the general technical condition of the vehicle as well as compare those parameters to the optimum values. Breakdowns are relatively easy to discover with these comparisons, and they may be removed fast.
What are the pros of moto diagnostic?
Diagnostics has the undeniable advantage of swiftly identifying the technical state of specific systems and assemblies on motorcycles without the need to disassemble or interfere with any other component. All you need is a diagnostic computer as a technical and measurement gadget that is easy to operate. The only thing required is a good connection for data to be transferred to compare the present vehicle status parameters to the parameter values set by the vehicle's manufacturer.
Top 7 best affordable motorcycle diagnostic scan tool 2023
1. RMT-1 PC Motor Scanner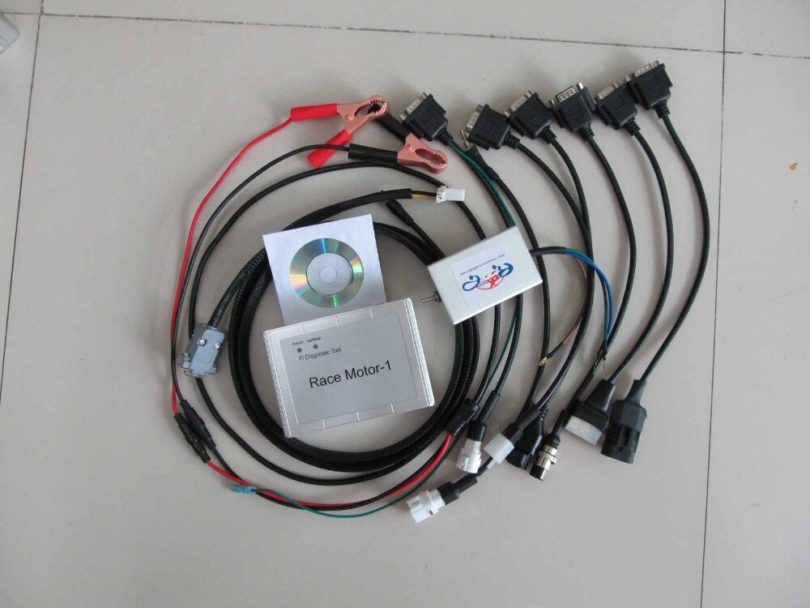 For only $39, you'll get a brand new, easy-to-handle scan tool that can be used on six different motorcycle types: Sym, Kymco, Suzuki, Yamaha, Htf, and Pgo. It operates on different levels, from reading the fault code and erasing it, to the analysis of data flow, CO adjustments, Idle speed setting, and many more. You will be given the opportunity to view pictures depicting the location of the connectors on the actual vehicle, so it will not take long to figure out what the problem is. It is easy to handle with all kinds of motors.
2. RCOBD FI Diagnostic Tool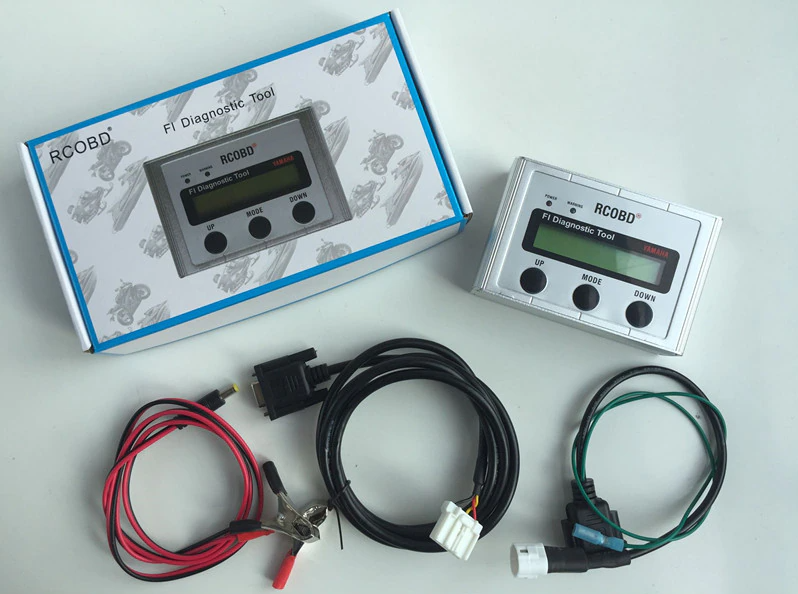 This scanner performs similarly to the previous one in terms of function and specifications, but it is an enhanced version with a few extra options.
With this scanner, which costs $73, you'll be able to analyze the original reference value and waveform analysis for the flow of data. Besides, it has an option of doing signature analysis for fault code, after which you can save and print the data. It fits in your hand, so it will be easy to operate with. However, it only operates on Yamaha motorcycles, even though you can do the software update for free.
3. OBD2 Code Reader Automotive Diagnostic Tool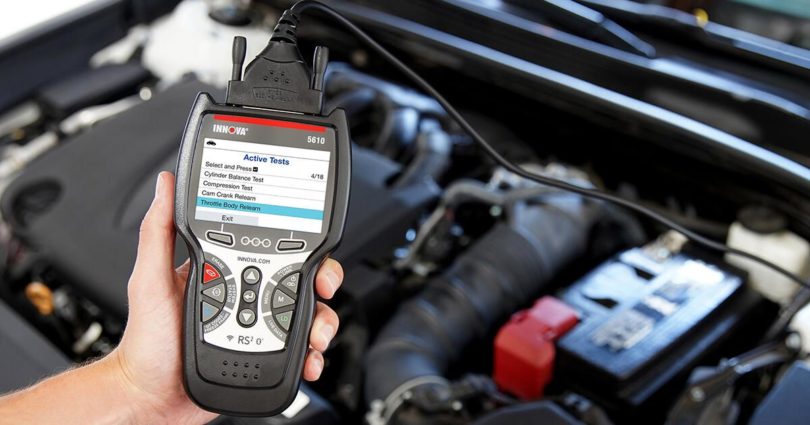 Even though it's small and fits into your hand, it operates on different motorcycle types, such as Honda, Suzuki, and Yamaha. It has the ability to read code, as well as showing an elaborate description of the diagnostic trouble code (DTCs). Moreover, it can read the live stream of data, showing the data in graphics. Like most of the scanners, if there's a fault code, this scanner can erase it, but it is a bit more expensive than the previous ones.
4. Jdiag M100 Motorcycle Scanner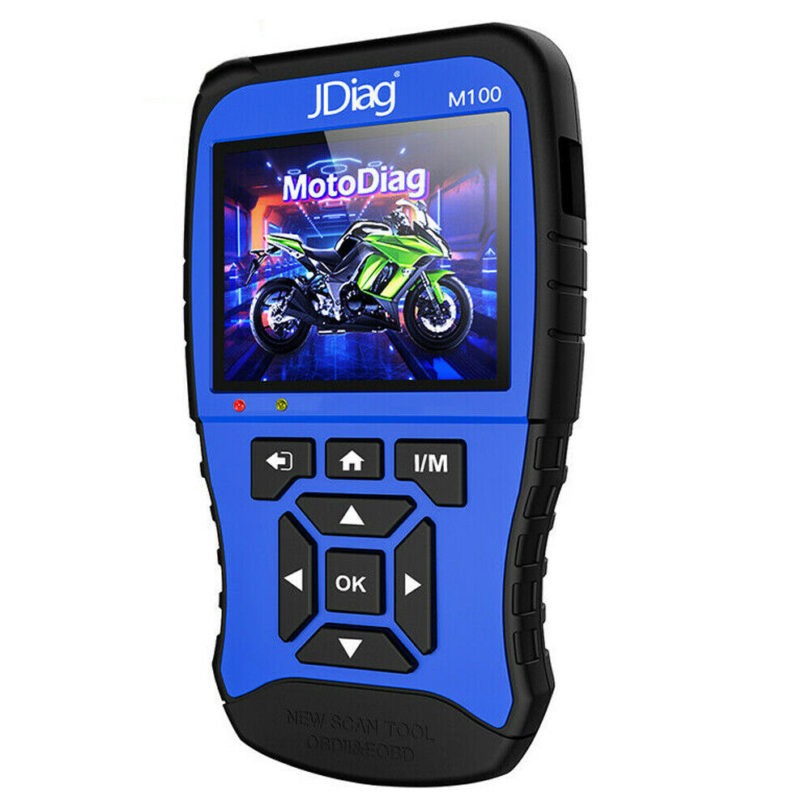 A new generation scan tool makes it easier for technicians to diagnose and repair problems with your vehicle. It provides technicians with a variety of options for a price of $280, including unlocking and customizing the immobilizer, altering the throttle valve position sensor (TPS), encoding keys, and many more. The display shows all of the data and also allows you to read faults that have previously been stored.
5. MASTER MST-500 Handheld Motorcycle Diagnostic Scanner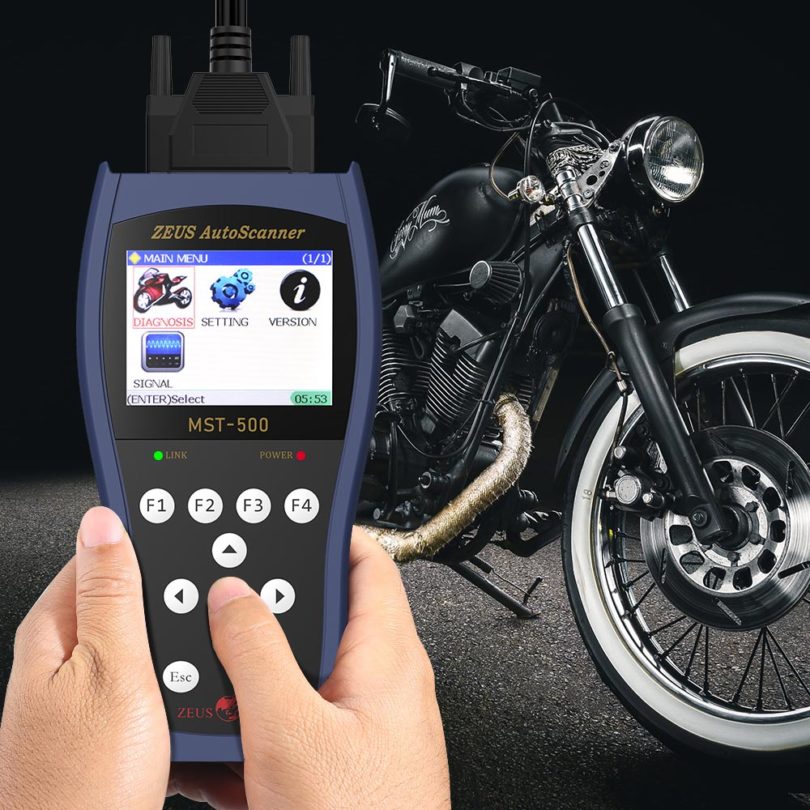 For a slightly higher price ($350), you get a scan tool that can do many functions. These include reading the system info, fault codes and data stream, CO Idle speed adjustment, and many more. As its name suggests, it is easy to handle, fits in your hand, and above all, gives you a chance to use an SD card to store the data. On the other hand, it works with different motorcycle types, such as Hartford, Honda, Yamaha, Kawasaki, Vespa, Piaggio, and many more.
6. XSCTECH-500PRO Motorcycle Scanner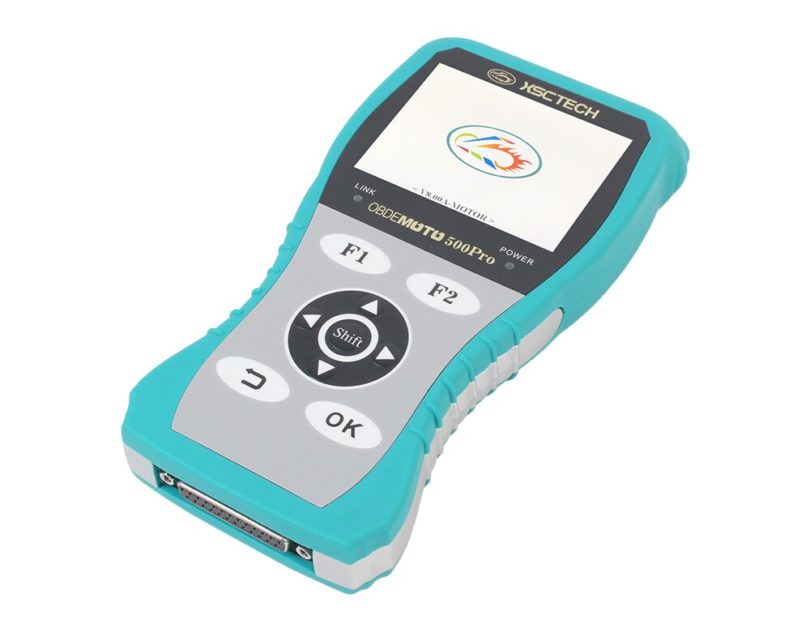 There are plenty of things that can be done with this tool. Since this is a newer one, it offers you a better and much faster performance. Operations that can be performed on this tool include ABS system test, actuator test, troubleshooting guide, and many more convenient tasks that you will prefer. Its good accuracy and quick reaction are things that single it out from the other scanners.
7. NAVIGATOR TXB Evolution D117D0 TEXA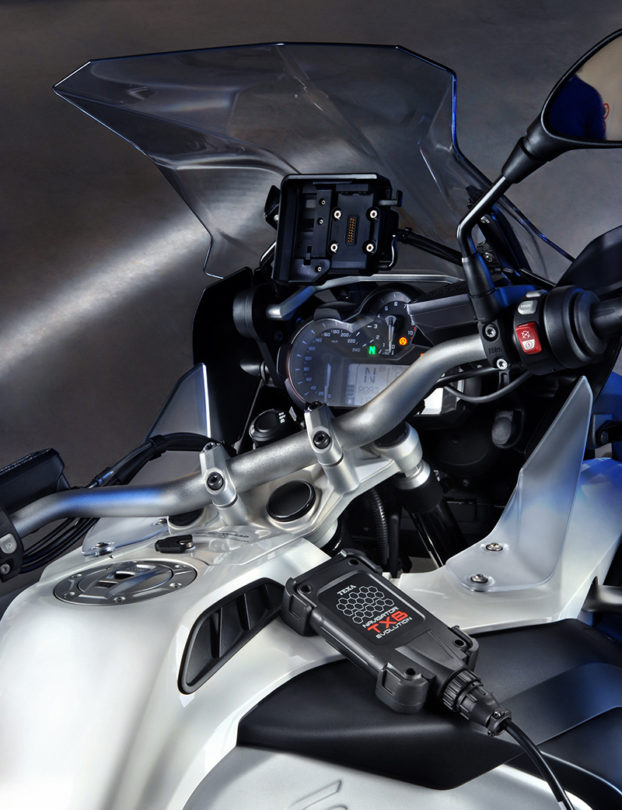 If you want to take care of your tin buddy and you need something that will last for many years, consider this scan tool! You can visit the website if you want to read a detailed description of this tool's performance and see why it is one of the best kinds on the market. It is extremely powerful, equipped with a 16 MBit SRAM and an 8 GBit NAND FLASH storage memory. It's a next-generation interface designed specifically for the Marine, Texa, and Bike environment. It operates alongside IDC5 software managing all operations in less time and with less effort.
Time to shop!
As you can see, there's something for everyone's pocket & personal preference. It is important to check your motorcycle diagnostics often, not only when you see the light popping up, and especially if you're traveling frequently & if you plan on hitting the road sometime soon. You don't want to be stuck in the middle of nowhere, not knowing what's going on with your vehicle, do you?!