2018 Honda Accord Relase Date and Price
Published on April 24, 2017
UPDATE Apr 24, 2017 / A few days ago the upcoming 2018 Honda Accord update was spied once again and this time around with even less camouflage. It seems that the car is pretty much ready for production now. With these spy shots, we can get a clearer look at its design as well as its interior. The new model is definitely wider, lower and longer than its predecessor. On top of that, it seems to sit on a longer wheelbase which would improve the space inside by a good margin. This is also the first model in a while to be based on a brand new chassis.
2018 Honda Accord Release Date and Price
The new Accord is going to share its front wheel drive platform with the latest Civic. This is a high strength steel platform that also uses aluminum and composites in its build. The end result should be at least 100 to 200 pounds lighter than before despite being larger. This chassis is also considerably stiffer and offers a lower center of gravity. Thanks to that the new Accord will get better to drive as well as safer in the case of a crash. The car is more than likely going to be officially revealed in late 2017, and it will hit the market in early 2018. The price is expected to remain roughly the same as before. This means that a base model will cost around $23,500 with the top end versions going part $35,000.
Powertrain
It is more than likely for the upcoming 2018 Honda Accord update to feature all new engines. At this point, it seems that all turbocharged gas engines may be used. The base car could get a 1.5-liter turbo four with just over 190 horsepower and 180 lb-ft of torque. The old V6 is expected to be replaced by a 2-liter turbo-four mill with north of 280 horsepower. This would actually be the same engine currently found in the new TypeR Civic. A manual is likely going to be offered on the base model. All the other versions might use a reworked CVT with a possibility for Honda's new ten speed automatic.
Design – Inside and Out
So far we don't have the official details about the cabin of the 2018 Accord. However, the car will definitely get to use Honda's new infotainment system as well as their digital instrument cluster. On the exterior, on top of the new proportions, the car seems to look quite a bit more expensive than before. In the front it definitely has a large grille, Acura-like LED headlights and an aggressive bumper. The roof also arches towards the back for a coupe-like look. All of these will make the Accord a lot more desirable to the younger generation for sure without compromising its understated design.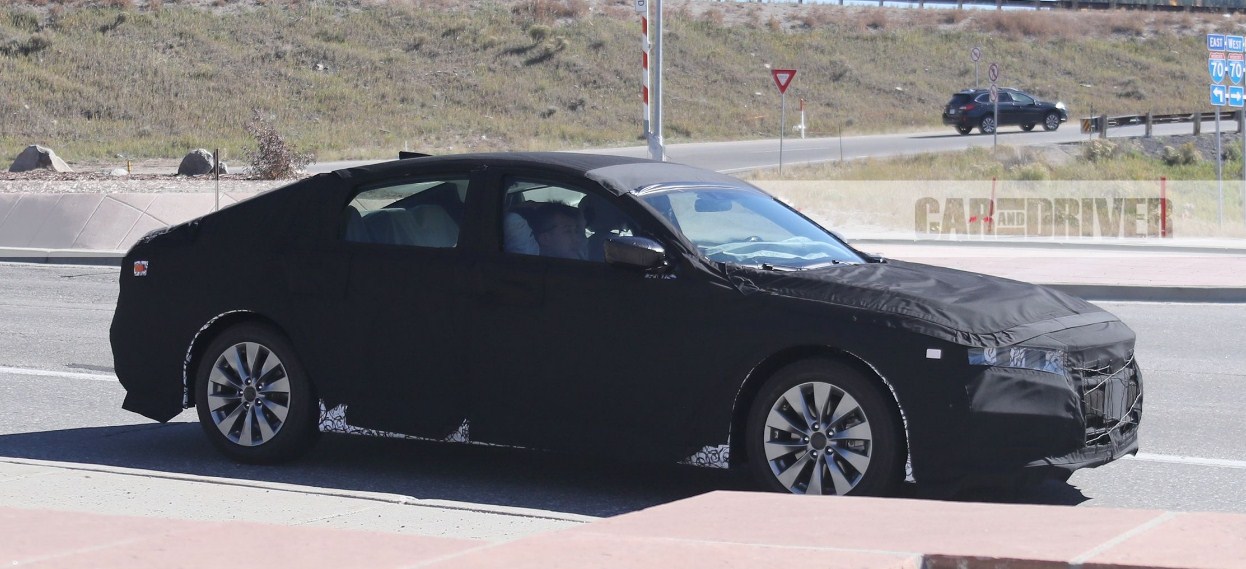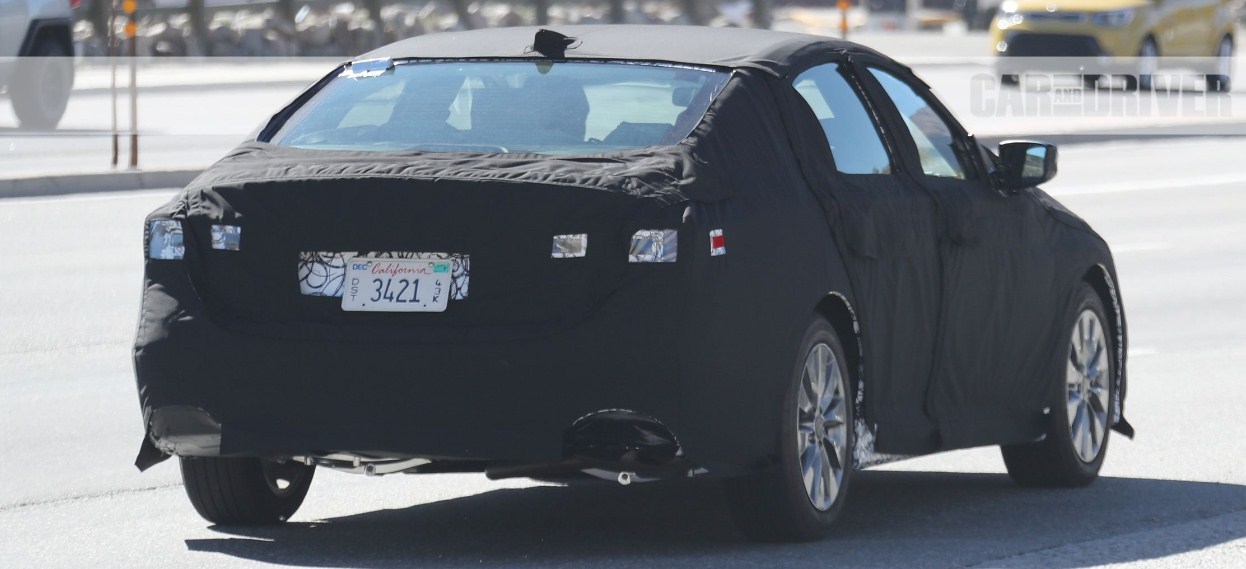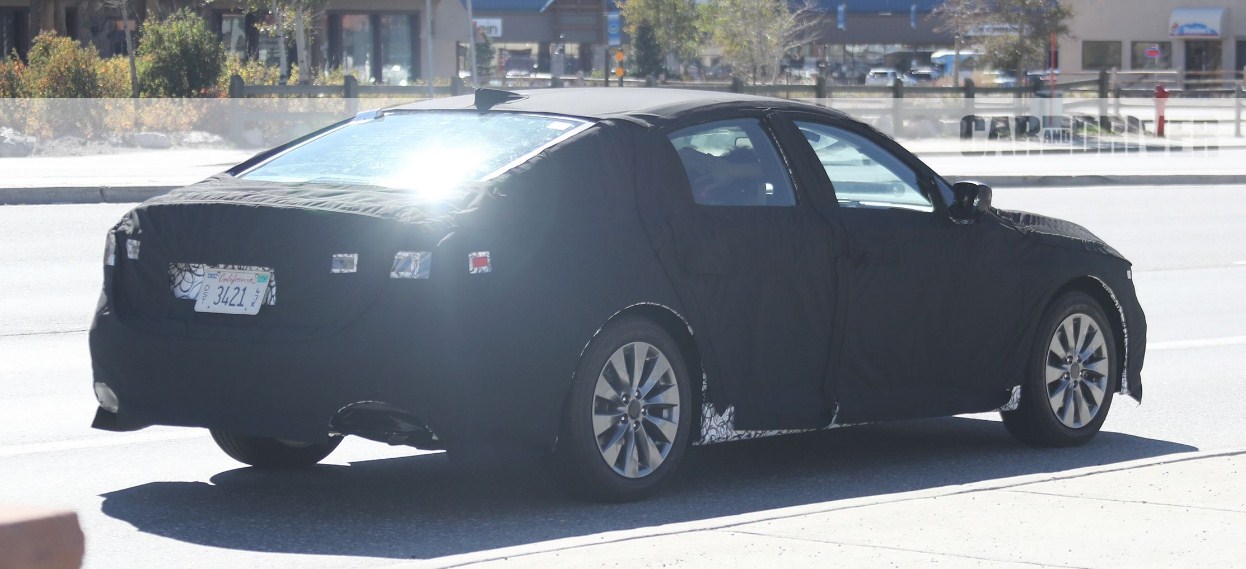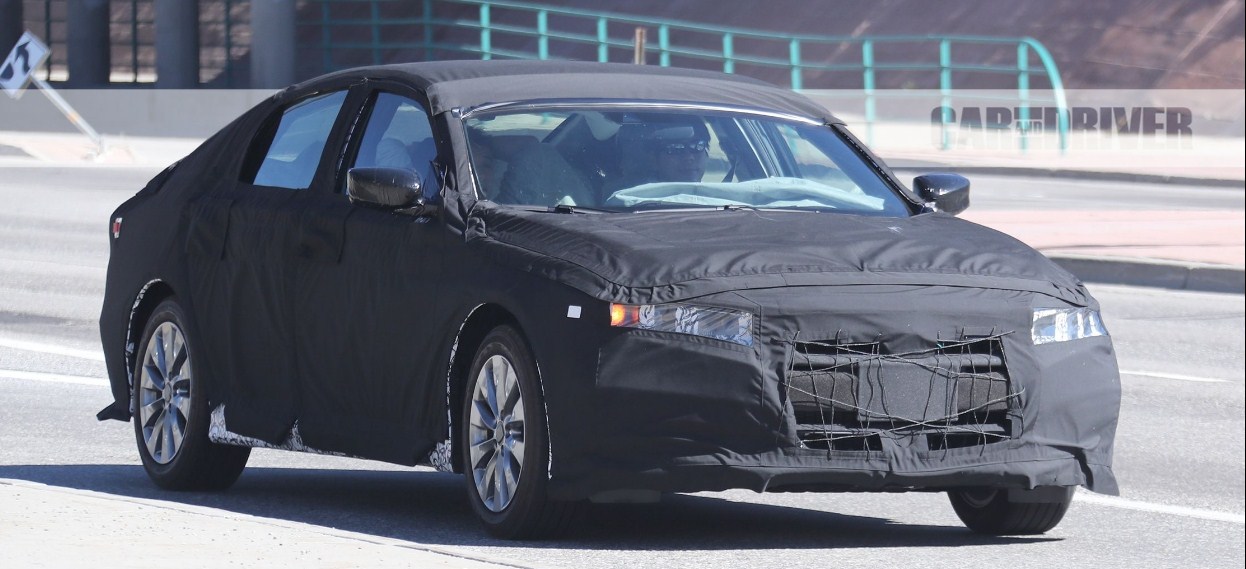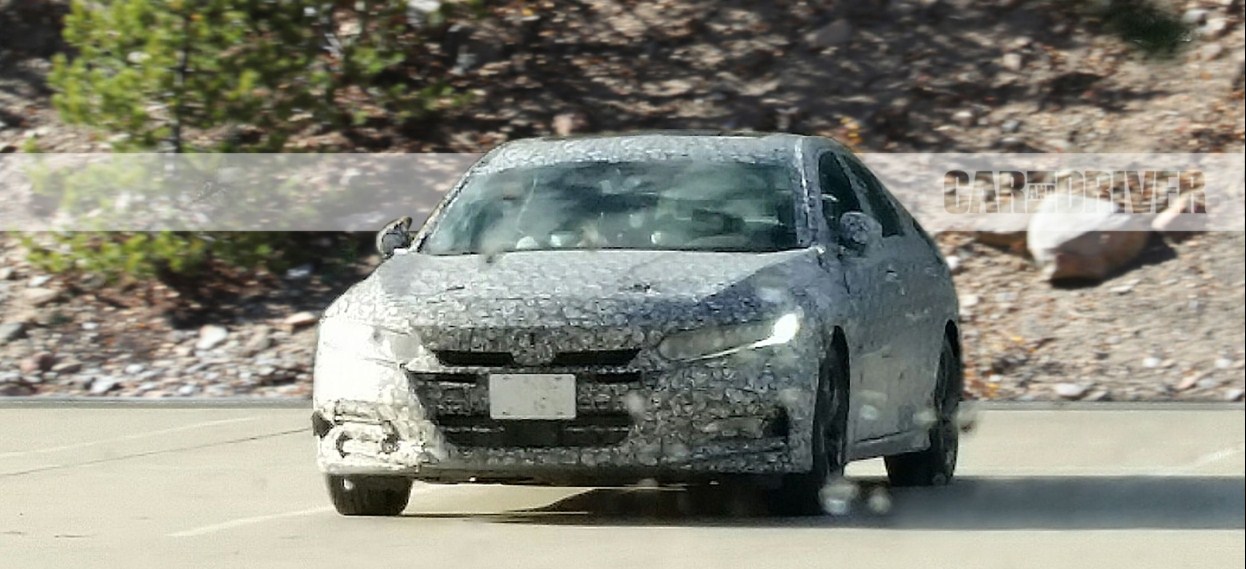 Jun 25, 2016 Review/ First designed back in 2010 and released in 2012, the current generation of the Accord has been on the market for quite some time and in order to give it a small boost, last year Honda released the updated 2016 model year which does come with quite a few features over the previous model. While this model will certainly be able to keep the Accord one of the better buys in its class for a few more years, the future 2018 Honda Accord is expected to be an entirely new model based on an all-new chassis.
This should make use of Honda's modular platform which debuted first on the new Civic a few months ago. Even though this might seem like an odd move, especially for a car like the Accord, the new platform should be lighter, more rigid and also quite a bit easier to work on. Unlike the Civic which is a small hatchback, the Accord is a quite a bit larger sedan so it will very likely feature a longer wheelbase, a wider track as well as it should be slightly heavier than the Civic. In comparison, though, the car should be lighter than the current model with up to a few hundred pounds which will allow Honda to offer smaller and more efficient engines than before. The car should be first revealed by the end of 2017 but it will likely not hit the market until the mid of 2018.
2018 Honda Accord Engine
As we said, smaller and more efficient engines are already a given on any modern car and the 2018 Honda Accord should follow closely this trend. The current car is available with a hybrid and two naturally aspirated petrol engines in 2.4 and 3.5-liter displacements. These two are among the more efficient out there but none of them is really all that great. The hybrid might be carried over unchanged on the new generation of the car but the two larger engines are definitely going to be changed.
In their place, Honda is likely going to install their new generation engines, a 1.5 liter turbocharged inline 4 petrol unit which first debuted on the Civic. This should be able to provide close to 180 horsepower and more than 200 lb-ft of torque which would be very close to the older 2.4-liter engine while using a lot less fuel, especially when combined with a CVT gearbox. The older 3.5 liter V6, on the other hand, should be replaced by their new 2 liters turbocharged mill, the engine that should be able to offer an output close to 300 horsepower and 300 lb-ft of torque, basically making the dull Accord one of the most powerful cars in its class.
Design
At this point in time, there is still no word on how the 2018 Honda Accord is going to look or on what design scheme they are going to pursue but considering how Honda's latest model turned out we expect the upcoming Accord to be a stunning looking car. The clean lines will be kept but the car should receive a lot more character with the help of a more aggressively styled front end, a more stylish rear end and likely a wider and lower look which will make it seem like a bigger car.
Also, considering how the interior of the Civic turned out, the new Honda Accord 2018 will definitely become one of the best cars to be in. New materials are going to be used across the board from better leather for the upholstery all the way up to aluminum, real wood, soft touch materials and high-quality plastics for the dashboard. The new platform should also allow Honda to offer more space inside the cabin, both for the passengers and for their luggage.
" template="default" order_by="sortorder" order_direction="ASC" returns="included" maximum_entity_count="500"]
" template="default" order_by="sortorder" order_direction="ASC" returns="included" maximum_entity_count="500"]