Volkswagen announced that the future of the car industry lies in the electrification of cars and one more German automaker follows this announcement. Mercedes presented its newest concept at 2016 Paris Auto Show – Mercedes Generation EQ. This concept is Mercedes' first step in creating an electrified SUV vehicle. In Paris, we got the first insight in design and technology this vehicle is going to have. Many of the details are still being kept off the record, but it is most likely that the vehicle presented in Paris is not the final solution. Nevertheless, we decided to gather all the details we could find and present the most important ones.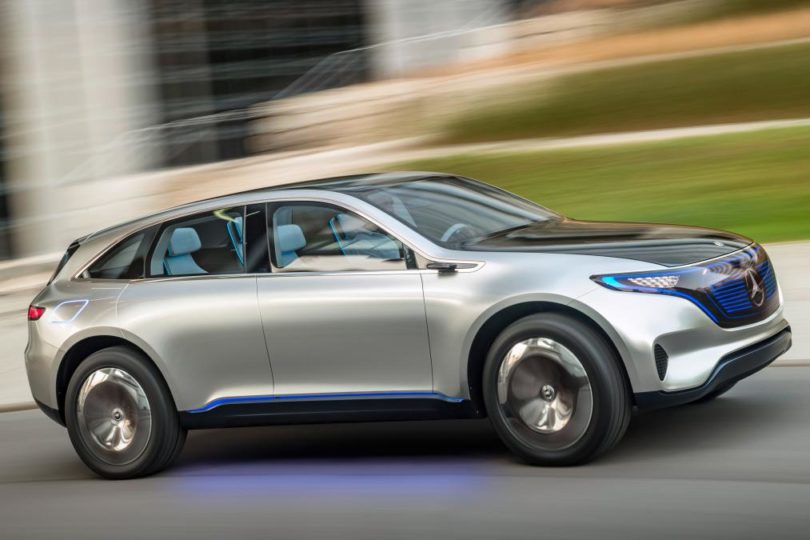 Review
This concept is built on four principles: Connected, Autonomous, Shared and Electric (CASE). They fused all these principles and created the emission-free car of the future. With the new vehicle, Mercedes-Benz is trying to expand its portfolio and, as they say, that is the next step in their "Best Customer Experience" strategy. The name EQ is an abbreviation standing for "Electric Intelligence". The concept derived from the values of the automaker's brand – Emotion and Intelligence. The German automaker decided the very first vehicle based on this concept will be SUV. It will be quite different than other SUVs coming from Mercedes-Benz factories, especially in terms of design.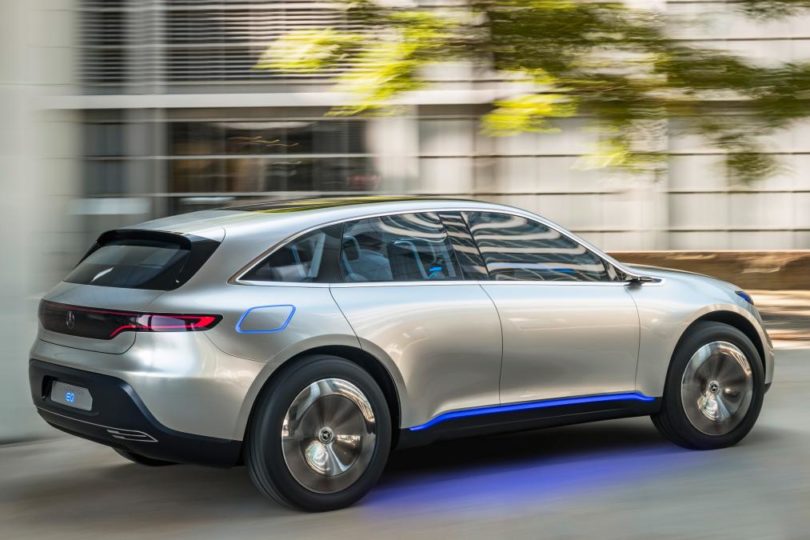 Powertrain and Charging
Under the hood of the Mercedes Generation EQ, there are going to be two electric motors. This two can deliver 402 hp and 700 Nm. Thanks to dual electric motor system all-wheel drive are enabled which provides additional stability. Although nobody had a chance to test it, the company claims it has a range up to 500 km (approximately 310mi). As far as we know, there is no car that exceeded 300mi and this might be the first one. However, have in mind that in three years Tesla will probably launch its Model Y which might have similar mile range.
The German automaker manufactured its own batteries and their capacity is 70 kWh. As it was expected, the batteries are placed under the floor. According to the official announcement it can go from 0 to 60 mph in just 5 seconds which is outstanding for an electric vehicle. Charging is always an issue when it comes to electric vehicles. However, they already have some charging infrastructure which includes a wall box as a fast-charging station. For now, it can be charged on a regular socket, fast charger and even wireless. Currently, they are working on developing a system that will in five minutes charge batteries enough for 100 km. New European CCS (European Combined Charging System) standard will contribute to faster charging.
Futuristic Design
The cabin features a minimalistic futuristic design with a huge touch panel at the dashboard. The unconventional dashboard is designed in order to provide maximum functionality. The center console appears to float and has many touch-sensitive elements. Managing the climate control and infotainment system has never been easier. There is a panoramic roof and it has cameras instead of exterior mirrors. The ordinary door handles are missing which you immediately notice. According to the official information LED technology is going to be used both inside and outside. Luckily, we've got some pictures of the Generation EQ so you can see by yourself how great design this is.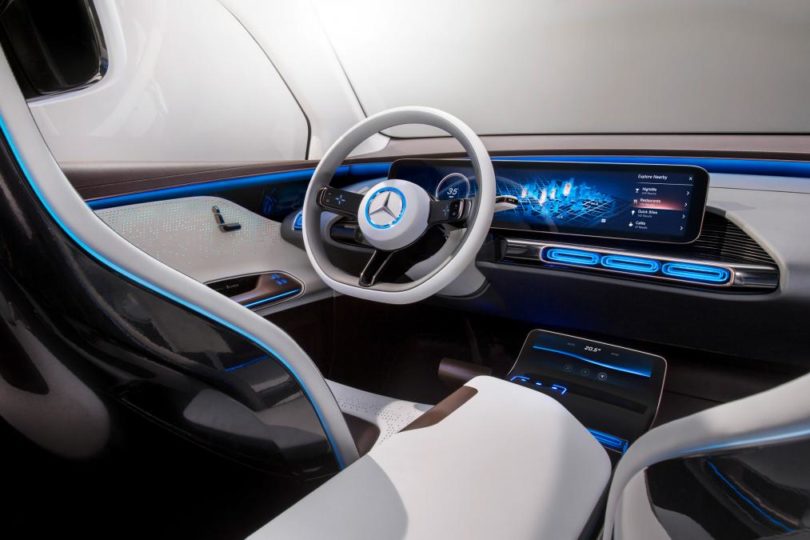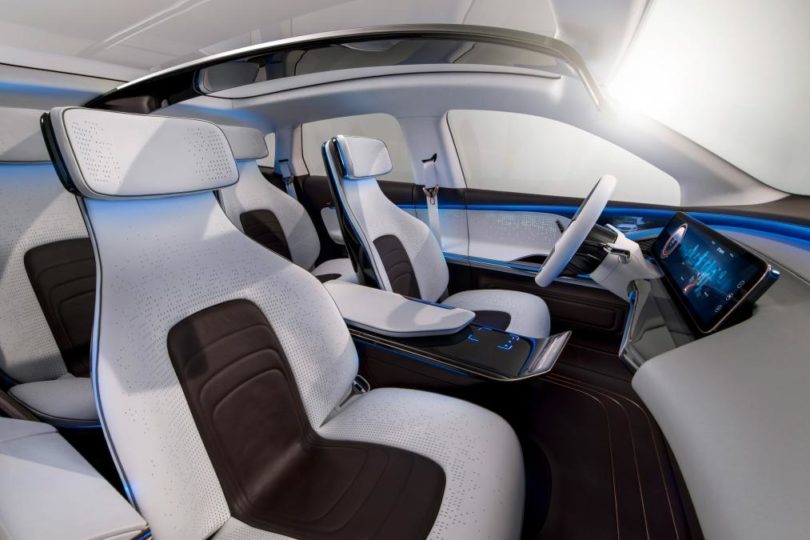 Mercedes Generation EQ Release Date and Price
According to the official website of the Mercedes-Benz, we can expect the Mercedes Generation EQ to hit the market by the end of the decade. Therefore, in our expectation, it is most likely to be released in three years from now. Price won't be determined until then. Of course production costs are going to be taken into consideration, but also situation on the market shouldn't be neglected. If this trend continues, prices of the electric vehicles are going to drop even more.