2017 Honda Odyssey Review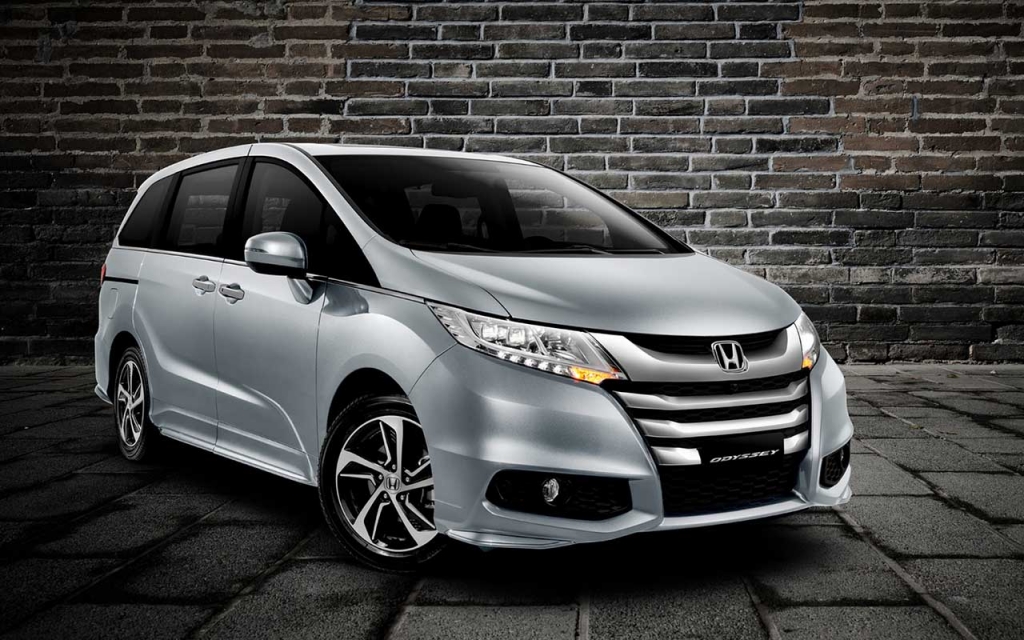 Published on October 2, 2016
On our blog, you can find articles about sedans, crossovers, mid-size SUVs, etc. but I believe we neglected some other types of vehicles, especially minivans. Thus we decided today to present on of the best minivans announced for next year – 2017 Honda Odyssey. It is really difficult to write an article about it since there is a lack of information about this Japanese minivan. We tried our best to reach to reliable sources, but some parts of this review are based on rumors. Nevertheless, we hope you will enjoy reading this article.
What makes a minivan the best – space, engine, design, comfort, or all those nitty-gritty things? In our experience, the combination of all these features and characteristics is what makes a minivan successful on the market. After all, customers are those who make a final decision. 2017 Honda Odyssey is coming with three rows of seats and the third one can be folded in order to provide additional space. This vehicle is perfect for families with kids. However, it can be very useful if you have a bunch of friends and you like to go on weekend trips together.
Trims and Competence
Honda always provides several different trims in order to please every single customer. The Honda Odyssey 2017 comes in six variants: EX, SE, LX, EX-L, Touring and Touring Elite. Reportedly all these trims are going to have the same engine under the hood and design should differ. However, this statement hasn't been officially confirmed thus don't take it to the bank. The most popular minivans are coming from Asia, but North America has something to offer as well. Dodge Grand Caravan can easily compete with Odyssey and Kia Sedona and Nissan Quest also have a lot to offer.
Drivetrain
Allegedly Honda opted for an engine with an increased output. А 3.5l six-cylinder should generate more horsepower than the previous choice. Supposedly it delivers 290 HP and 270 lb-ft of torque while towing capacity is estimated at 3,500 lbs. 2017 Honda Odyssey is a heavy vehicle and thus it requires a powerful engine. Top speed of the minivan is 121 mph while acceleration is more than satisfying. With 7.4 seconds will be one of the fastest minivans on the market. This is just one advantage and perhaps the biggest one is fuel economy. EPA rating stands at 19/28 mpg which is outstanding for a vehicle this size. We don't know for sure, but it might be a high-flier in terms of fuel consumption. All in all, the powertrain of the new Odyssey is a great combination of power and great fuel economy.
Interior and Exterior
Designers always must take an extra mile when they are working on a design for big vehicles. Even though it has a little bit boxy design, new 2017 Honda Odyssey looks both elegant and modern. It won't get huge modifications, but new lines are clearly visible. It shares a platform with Acura MDX, which is a completely different platform than Odyssey was based on several years ago.

In order to provide a maximum comfort, 2017 Honda Odyssey is equipped with power adjustable seats. The technology used in the cabin is not cutting-edge, but don't doubt it will deliver the goods. Eight people can fit inside and all eight of them are going to have plenty of room, even those at the back. Generally, the whole interior looks classy and elegant.
2017 Honda Odyssey Price and Release Date
Unfortunately, new Honda Odyssey won't be available for sales by the end of the year. The best predictions tell us it should be released sometime next year. In spite of it, we managed to find out the approximate price. Price range is quite huge since the cheapest trim costs slightly under $28,000, while the most expensive one is believed to cost $42,990.