2016 FORD MUSTANG POLICE INTERCEPTOR – BUMBLEBEE'S ENEMY
Have you seen the latest Transformers movie, The Age of Extinction? It tells a story after the great battle where Earth is left in ruins. However, good won against evil once again and we had a chance to see some new cars. The Age of Extinction was released two years ago and we are anxiously waiting for a sequel. The fifth movie in the series is named The Last Knight and should be released next year. Although there is a lot of time ahead of us we can watch trailer on YouTube and see what cars are going to used in movie. Now we know that Chevrolet Camaro and 2016 Ford Mustang Police Interceptor are definitely going to be part of the crew.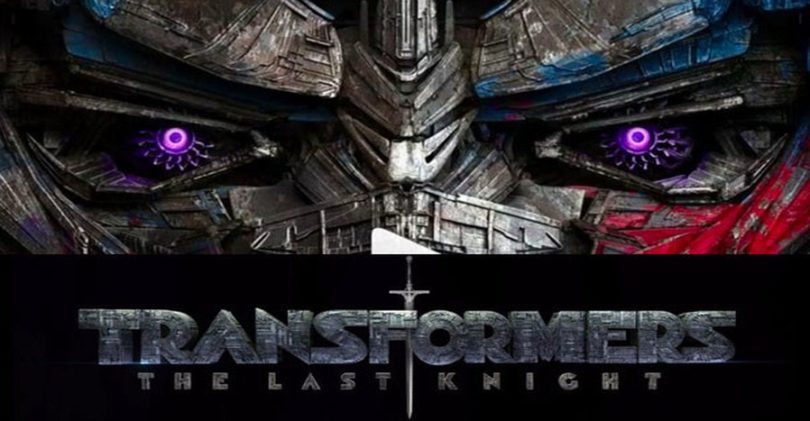 ARE THOSE CARS REAL?
Thanks to Michael Bay we have a chance to see several cars which we are going to see in the fifth sequel of the Transformers series. He kindly released images of two vehicles used in the movie. Perhaps you have never watched any of the four released movies but I bet you heard of Bumblebee and maybe you have even seen a picture of it. If you've ever wondered does this car really exist then we're happy to tell it does. And not just Bumblebee but all of them are real cars manufactured by Chevy, Mustang, and other Ford's subsidiaries.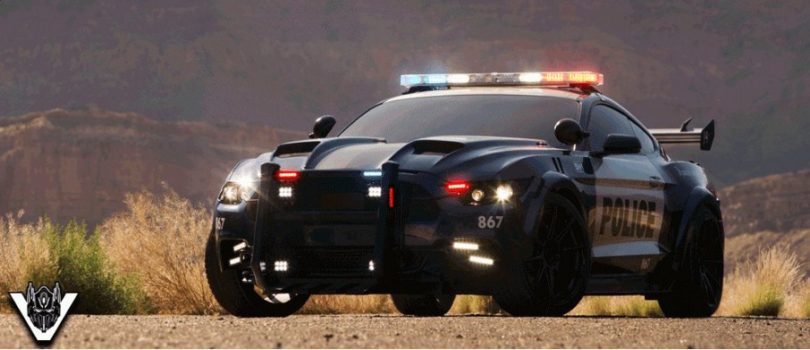 BUMBLEBEE AND BUMBLEBEE'S ENEMY
General Motors is actually an official sponsor of the series and that's why we can see vehicles manufactured by Ford in the movie. The most popular Autobot is definitely Bumblebee while his greatest enemy is Barricade. According to Bay's posts the 2016 Chevrolet Camaro has been enhanced for the fifth movie and 2016 Ford Mustang got some tweaks and comes as Barricade.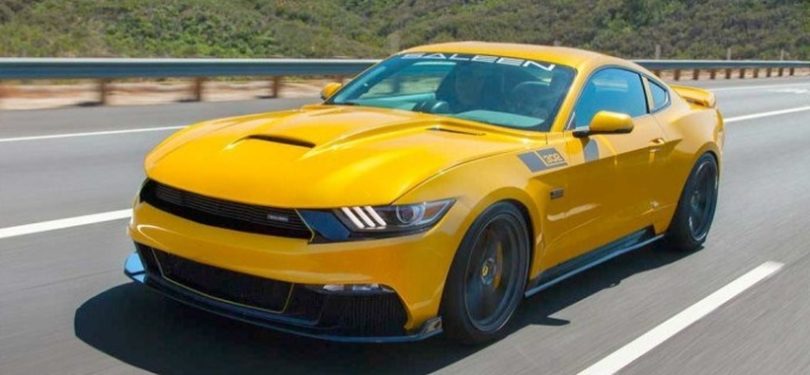 Barricade looks outstanding! Not that we prefer bad guys (or bad cars in this case) but 2016 Ford Mustang is jaw-dropping. Barricade debuted in the very first Transformers movie and it was based on Saleen at the time. However, throughout the years it was changing and Mustang seems like a logical choice now. Nobody can really be surprised with the choice since it has great characteristics.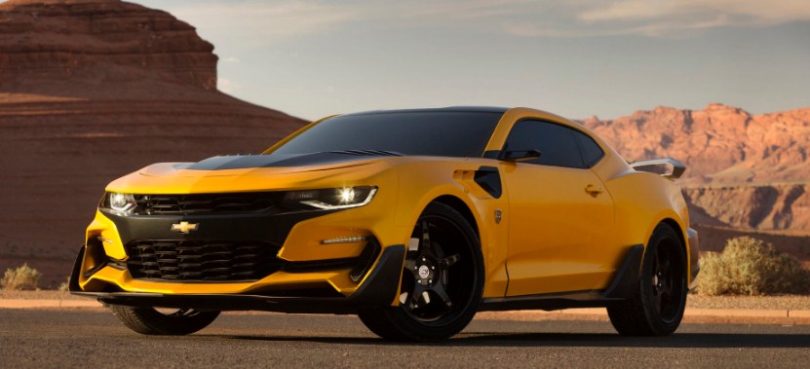 2016 FORD MUSTANG POLICE INTERCEPTOR SPECS
2016 Ford Mustang comes with an astonishing design but looks aren't everything. Engine lineup is consisted out of four different units. The base engine is a 3.7l six-cylinder which produces 300 HP and 280 pound-feet of torque. On the other hand the top unit is a 5.2-liter FPC eight-cylinder. It comes with an output of 526 HP and 429 lb-ft of torque. It's one of the strongest engines released this year and this is the main reason why 2016 Ford Mustang Police Interceptor was chosen to 'act' in Transformers 5. The lineup is completed by 2.3-liter EcoBoost and 5.0-liter eight-cylinder. These two can develop 310 HP and 425 HP respectively.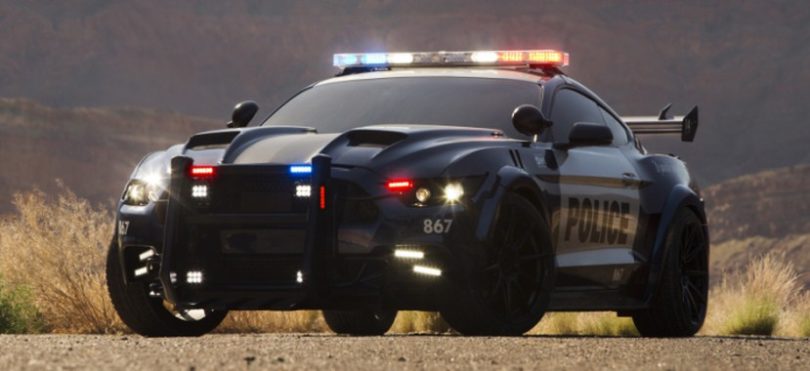 New Mustang can accommodate 4 people while GT trim has only two seats. Standard transmission is a six-speed manual, but six-speed automatic with Paddle Shifters is optional. Power is transferred to rear wheels and that's the only driving system.
2016 FORD MUSTANG POLICE INTERCEPTOR DESIGN
As you can see in the pictures Barricade is getting an exceptional look. Josh Duhamel, acting Lt. Colonel William Lenox in the Transformers 5, also released a photo of the bad cop on his Twitter account, saying: I thought we'd already put this bad cop away. There are going to be two air intakes added to the bonnet and front grille is slightly changed. New curves and lines are visible as well as increased wheelbase. Its design is just astonishing. Unfortunately, don't expect this kind of 2016 Ford Mustang Police Interceptor to hit the market. Although that wouldn't be a bad decision for both General Motors and the movie crew, you never know when it is going to transform itself and joins other Decepticons.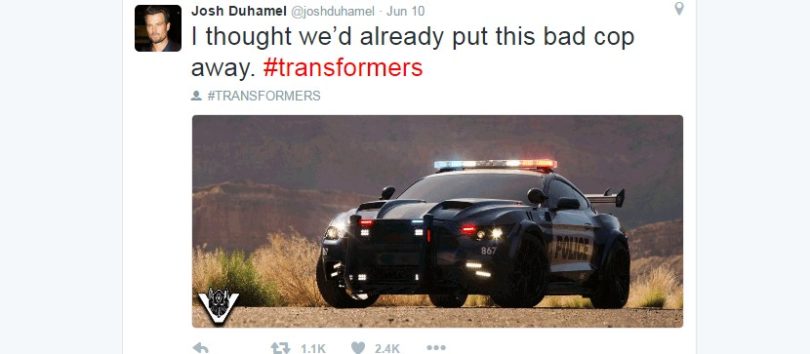 More Info on Wikipedia.org