The current WRX STI has been on the market for only a few years but it seems that Subaru is already thinking of replacing the car with an entirely new model. This is mostly because a few months ago they released the all-new Impreza on an entirely new Global platform and because the STI is basically an upgraded Impreza it means that the 2018 Subaru Impreza WRX STI will be a rather different beast than the current model.
UPDATE – 2018 SUBARU WRX STI NEW LOOK 01 /05/2017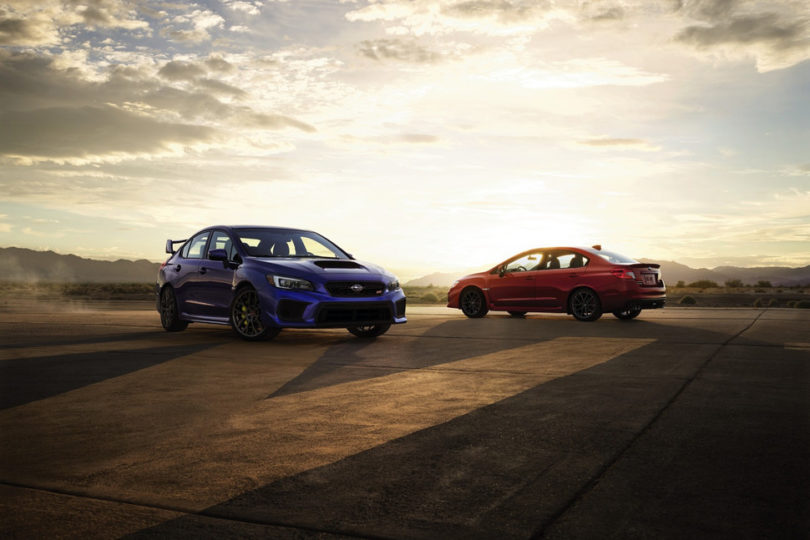 Like we said, the largest change for the new car will be represented by the entirely new platform it will be based on which Subaru themselves said that it is 70% more structurally rigid than before while being able to absorb up to %40 more energy in case of a crash which is really good for anyone looking to buy one.
2018 SUBARU IMPREZA WRX STI PRICE AND RELEASE DATE
The extra structural rigidity means that the new STI should be better to drive and more responsive and even though it will likely not be that much lighter, the car will become a completely different beast to drive. The release date is still unknown but many people point out that the new STI might be showcased by the end of the year and later released on the market. The price of 2018 Subaru WRX STI would still be around $36,000 but there are a lot more rivals out there which will certainly make its life quite a bit harder than before.
ENGINE AND TRANSMISSION
Likely one of the biggest problems with the current model is that it "only" has 300 horsepower, a number which has been achieved by cars such as the VW Golf which is nothing more than just a hatchback. Some suggested that the future 2018 Subaru Impreza WRX STI would get a completely different engine which would provide a more usable torque curve than the current EJ motor which has been around for decades. Also, instead of a large 2.5-liter flat four, the new generation is expected to make use of a smaller 2-liter unit which would be able to provide around 330 horsepower and 310 lb-ft of torque. The major difference over the current 2.5-liter engine which makes its torque at above 4,000 rpm would be that the new smaller unit would provide 90% of that torque between 1,500 and 5,500 rpm which would not only make it faster but also a lot better to drive.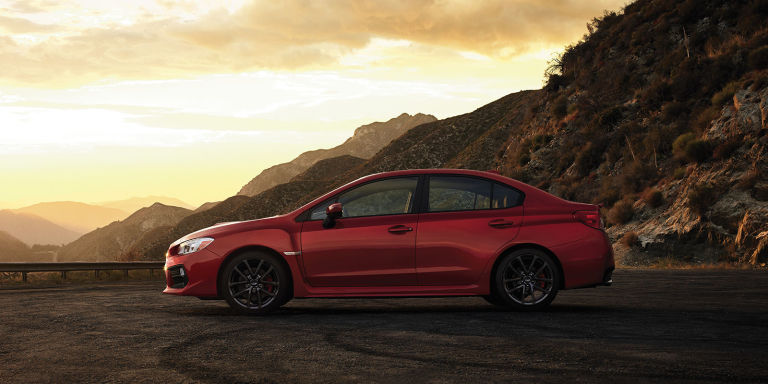 Thanks to the fact it will still be a WRX STI, the new model will come as standard with Subaru's highly capable all wheel drive system which will still benefit from limited slip differentials, a very capable torque vectoring system and also a better management system. Some rumors also suggest that the new model will be more comfortable thanks to a set of adaptive shocks while its brakes will be quite a bit larger than before.
2018 SUBARU WRX STI INTERIOR AND EXTERIOR
There is still no word on the official design scheme they adopted for the upcoming 2018 Subaru Impreza WRX STI but if we take a look at the current model and at the all new Impreza it is quite easy to imagine how the car will look. We expect the sedan shape to stay but the car's front end and sides will likely become more muscular with larger flared wheel arches, a more aggressive grille design and also a slimmer set of headlights.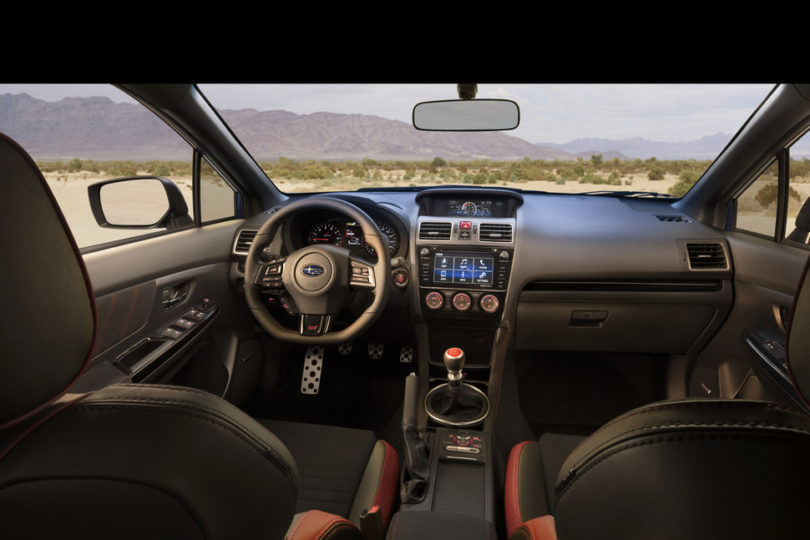 The already trademark rear wing is there to stay but the car should go through a rather subtle redesign. Inside the cabin, we should see a similar trend as well but here the rather dull look of the current model should be replaced by a more modern design with fewer buttons and much better materials ranging from soft-touch plastics on the dashboard and doors to real leather upholstery.