In 2010 the second generation of Equinox was introduced and six years later it has already been redesigned. 2016 model didn't come as the member of the third generation, but it had major tweaks and improvements. However, we heard through the grapevine that next generation is on the way and it is quite possible it will hit the market in the following few years. As a matter of fact, we've even managed to get some photos made during the tests of the brand-new 2018 Chevrolet Equinox.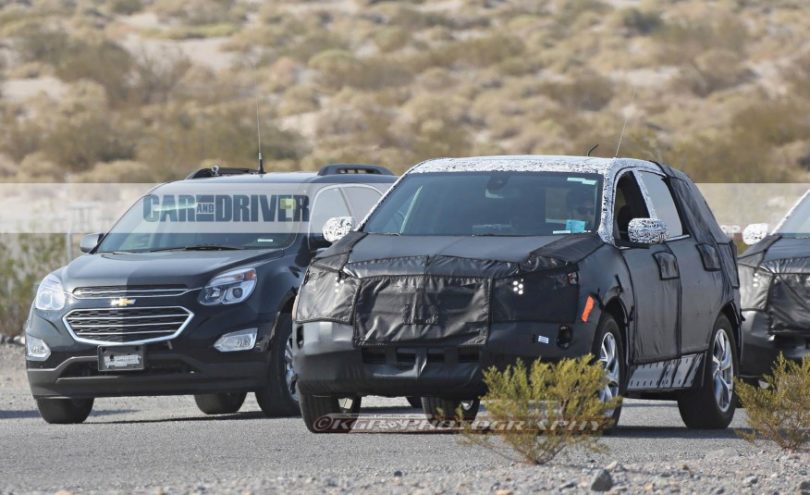 2018 CHEVROLET EQUINOX REVIEW
Even though future Equinox was spotted on the road information about it is still kept off the record. However, we are not completely ignorant and we already know it is going to be based on Delta platform. This platform is going to be specially optimized for this model and it seems it is going to have both front-wheel and four-wheel drive. Allegedly there will be no third row of the seats, but cargo space should be big enough for everyday needs. We looked carefully at these photos and tried to draw some conclusions about new Equinox.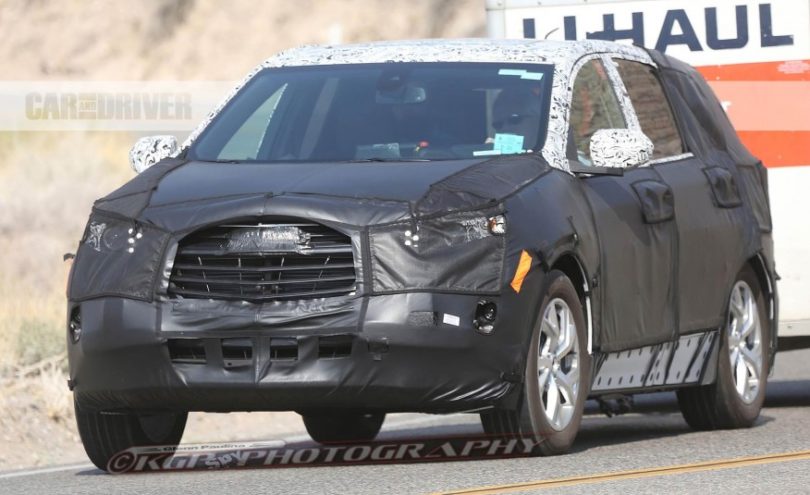 UNDER THE HOOD
It is relatively east to talk about the design, but things are much tougher when it comes to powertrain. It's quite difficult to guess what is going to be under the hood, but we are going to consider several options. The current model is powered by one of two different variants. Either a 2.4l or a 3.6l is used under the bonnet. They are able to deliver 182 hp and 301 hp respectively. There is a high possibility of having one of these units in 2018 Chevrolet Equinox, but much more improved. This improvement especially refers to fuel economy and gas emissions while it would nice to see more power.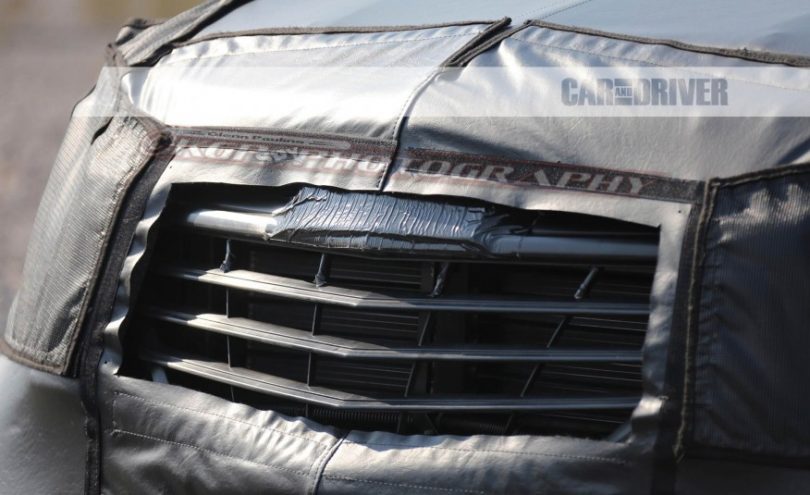 Chevy always has a slightly different offer for the European market. In Europe, there is a chance to see a four-cylinder with 140 hp, but with the same amount of torque as the US counterparts. Based on our experience we may assume that it's going to be mated to either a 6-speed automatic or 6-speed manual transmission. There is a trend in the car world to launch more and more fuel-efficient cars every year and Chevy follows that trend as well. This means we should expect fuel economy far better than current Chevy's models. Unfortunately, we can't provide more reliable info regarding the engine and expect to find out more details later this year.
EXTERIOR AND INTERIOR OF CHEVROLET EQUINOX
As you can see in the pictures it's quite easy to see the shape of the upcoming 2018 Chevrolet Equinox, but the whole chassis was completely camouflaged. We had to take an extra mile in analyzing these photos in order to find out more about the exterior. In our opinion headlamps are placed lower than before while fog lamps are closer to edges. It also seems that taillights won't be as tall as they used to, but we are not sure about it. When it comes to the rear part we can also say that it's going to have two exhaust pipes and this is the only thing regarding the rear fascia.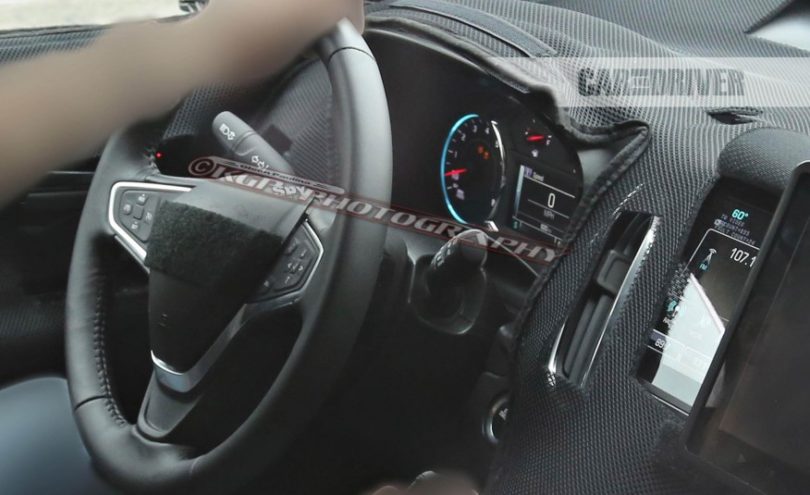 Interior is much more difficult to predict since we cannot see clearly inside the cabin. However, we believe it won't be much different than the current model and the main focus of changes will be on the exterior. On the other hand, it can get some updates of technology since technology is improving year by year.
RELEASE DATE AND PRICE
According to the unofficial sources 2018 Chevrolet Equinox might even come by the end of next year. We're still waiting for the official confirmation since Chevy didn't release any detail about the launching. Price is much easier to estimate and new Equinox should cost between $25,000 and $33,500 depending on the trim level.
Spy photos Source: caranddriver.com