2017 Cadillac Escalade Price Interior Exterior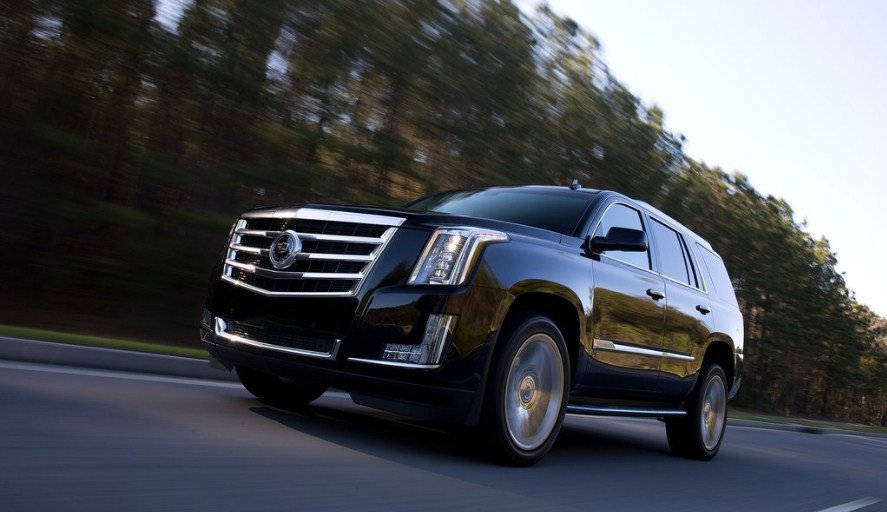 Published on July 12, 2016
First showcased back in 2013 and officially unveiled in 2014, the new Escalade is one of the most luxurious crossovers on the market. It is also one of the best-selling and that's for a very good reason. Starting at $72,000, the Escalade is one of the best luxury crossovers out there but it is unfortunately not perfect. The interior is a bit too cheaply looking, the engine is rather old and not that great and its running gear could be improved. A while ago rumors about an improved 2017 Cadillac Escalade started to surface and more recently GM seemed quite open to the idea of an improved Escalade.
2017 CADILLAC ESCALADE PRICE AND CHANGES
It seems that the 2017 car is just going to be an improved version of the older model so no major changes here. The chassis will be the same and the body should be quite similar as well. The largest changes are going to happen inside the cabin and under the hood but more on that later. Its price-tag should remain similar to the ongoing model as well but it seems that Cadillac is going to offer a luxury version of their most luxurious crossover for well over $100,000.
INTERIOR AND EXTERIOR
The big price hike might seem unusual for many but the 2017 Cadillac Escalade is doing it in order to be able to compete with new arrivals such as the Bentayga or the upcoming Rolls-Royce crossover. Sure, it will not be nearly as prestigious as those cars but it will offer a similar level of refinement at a much lower price tag. One of the first upgrades to occur on the new model is going to be inside the cabin. Here, the Escalade should receive an all new dashboard which has been requested for a really long time.
One of the current models is great in terms of materials but it feels too much like the dashboard of a Chevy Cruze and that made some people change their minds. The new car is expected to receive something not only better looking but also better made and with a nicer feel to it. The sea of buttons will be gone and in its place, we expect a simpler but better-made center console sporting a larger screen than before.
Like we mentioned above, the car's looks should remain roughly the same as before. Sure, it might receive a slightly different front end, more in line with that of the CT6, but besides that the Escalade should stay the same.
ENGINE
Te 6.2 liter V8 of the current model is expected to be gone as well. While it offers plenty of power and torque, it is not really the most efficient engine out there. In exchange, the 2017 Cadillac Escalade has been rumored to receive a new 3.6 liter twin-turbocharged V6. This would be in line with what its competitors have done and it should be able to offer plenty of power. In fact, this engine would easily provide close to 450 horsepower and 450 lb-ft of torque while using with up to 20% less fuel than the older V8.
On a more interesting note, some suggested that the upcoming Escalade would benefit of an all new all aluminum twin-turbocharged V8 engine. This would be a 4.2-liter unit developed by GM to use in their upcoming high-performance luxury cars. The engine would be capable of delivering well over 500 horsepower and 500 lb-ft of torque and it would allow the Escalade to compete with cars like the Bentayga which are among the fastest crossovers in the World. The only real issue with this new engine would be a suitable drivetrain which the Escalade doesn't really have at this point.